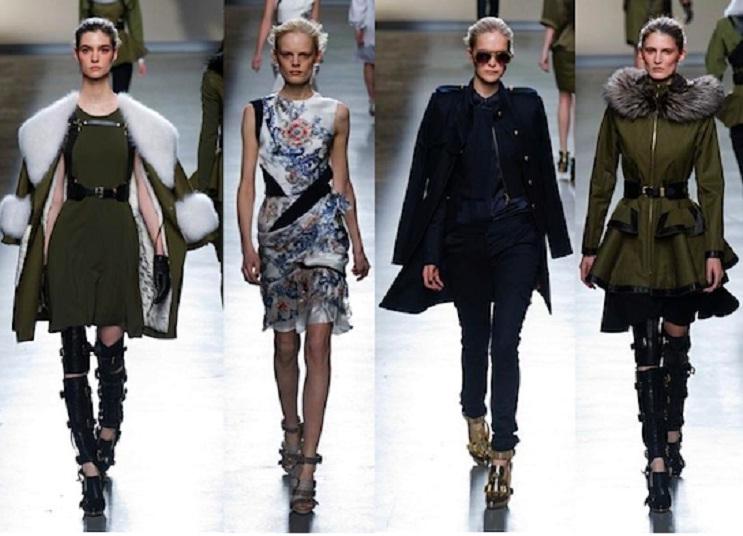 It's that time of year–the weather is getting chiller day by day, and it seems essential to wear our most comfortable boots and cozy sweaters. New York Fashion Week (September fifth to twelfth) gave us a peek at the latest fashion trends that let us know what to expect in the upcoming seasons.
According to Michelle Persad from the Huffington Post, the color green is going to be the most popular color, particularly in the shade emerald.  She also states that lingerie-inspired pieces are going to be incorporated into clothing, especially in dresses.
Another trend that's going to be popular is leather pieces manufactured in the colors maroon and a rich blue.  As usual, the prominent clothing piece that screams winter and fall is velvet, which is going to be a major factor this season.
Who said turtlenecks can only be worn in the winter? Turtle necks are going to be popular in the fall season as well. Thigh- high boots are possibly going to be the favorite trend for most people, and to compliment the thigh-high boot trend, Persad states that high slits in the skirts and dresses are going to be seen a lot. Another major fashion trend is oversized winter coats; she states that one can layer clothing under these coats that are roomier.
Megan Gustashaw from Glamour.com states that folk- inspired pieces are going to be incorporated in the clothing, such as plaid. She also states that slouchy pants, which aren't just comforting but also stylish, will be seen as well.
Whatever you wear, remember struck your stuff with confidence in the most beautiful and effortless way. Stay tuned for my article about accessories and beauty trends for this fall and winter.