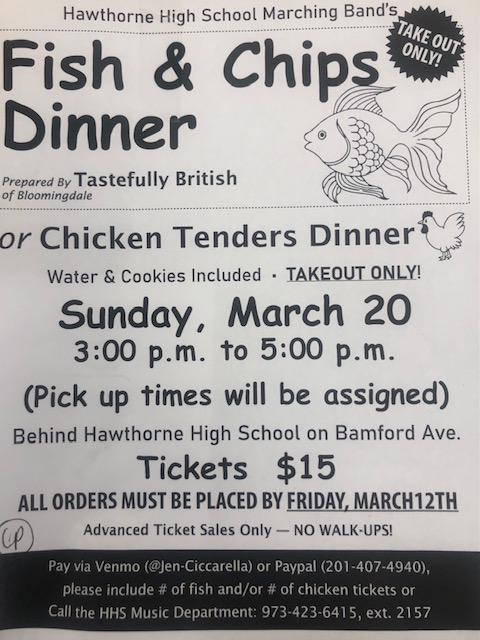 Do you enjoy a delicious fish and chip dinner? Or a scrumptious chicken tenders dinner?
If so, then Hawthorne High School is the place for you!
On Sunday, March 20, the HHS Marching Band will be holding their annual fish and chips dinner from 3pm to 5pm. The event is TAKEOUT ONLY and pickup times will be assigned for people when picking up their orders. These orders will be picked up behind the school on Bamford Avenue.
Tickets are $15, which includes the dinner of your choice (fish or chicken) along with water and cookies!
All orders for this event had to have been purchased by March 12…no walk ups are allowed.
The meals are all being deliciously prepared by Tastefully British of Bloomingdale.