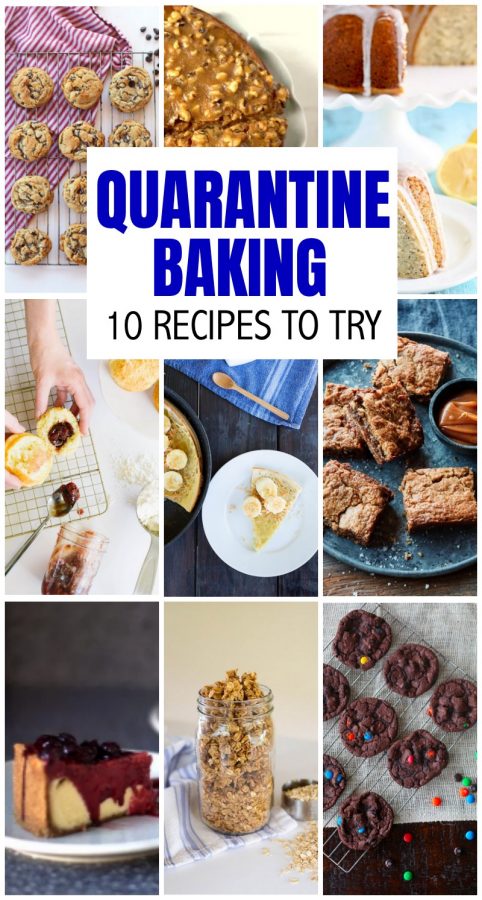 Baking Ideas During Quarantine
Currently we all have a lot of time on our hands.While there is an endless supply of Netflix and other internet entertainment during this time it is nice to shake up that routine every once in a while. A good way to do that and de-stress at the same time is to bake. While we are all stuck at home it's easy to get stressed by what's going on. However baking is a great de-stresser. It's easy if you have the ingredients and working with your hands is always a great way to relax. Also. you get the added benefit of good homemade food at the end of it.
There are so many options when it comes to baking. Cake and cookies are always the go too things everyone thinks about. However, there are so many options that usually would be much  more difficult to do as they are more time intensive. Bread is a great example of this. Many people make the argument that it's much easier to just go buy bread from the store. While this is true, the difference between a store bought loaf of bread and one you've made from scratch is surprising. There are many places to find recipes, but a lot of good ones have YouTube  tutorials that go along with them so that's an easy starting place no matter what your looking to bake.
An easy favorite is Brownies. These can be made a variety of ways. You can make them from a box mix for a classic taste. Or you could make them from scratch and from there you can change them just slightly by adding something extra. The usual one is to make them more fudgy, but brownies are surprisingly versatile. You can add caramel  to them  or put marshmallows over the top. There are so many ways you can try.