Landscaping Truck Smashes into House on Emeline Drive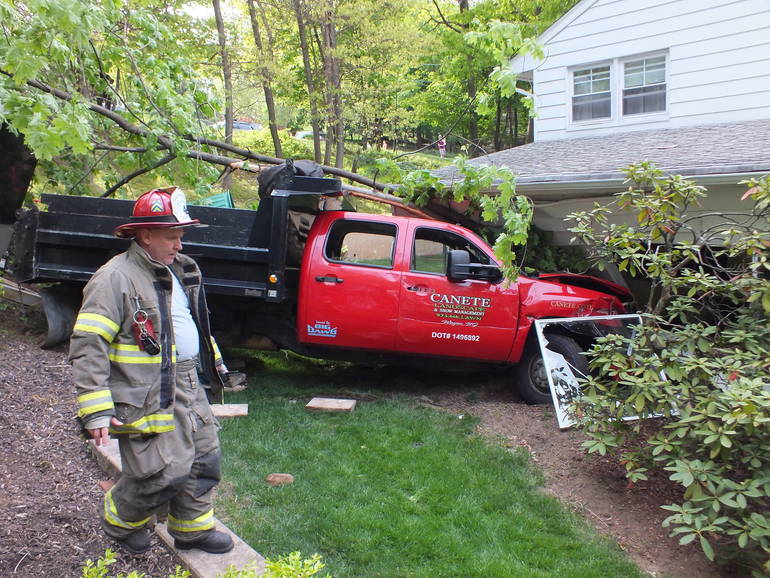 At approximately 5 PM on Monday May the 18 a Canette Landscaping truck, as well as its attached equipment trailer, crashed into the back of a home on Emeline Drive.  The truck smashed into a silver Honda SUV crushing its driver's side and causing it to be sent off the road and down a steep hill before crashing into the house.
Fire Chief Joseph Speranza, gave a statement reporting that the driver said the brakes had failed and the vehicle lost control.  "He rode it all the way down," Speranza said, "No one was hurt, thank God, there could've been fatalities." According to Speranza the family had just returned home when the incident took place.
A heavy duty tow truck reported to the scene and was able to free the truck from the house and the debris that fell on top of it including tree branches and displaced stones along a property wall.
The emergency response team that responded to this incident also included elements of the Hawthorne Fire Department, Hawthorne Police Department, Hawthorne EMS, and a rescue truck from the Wyckoff Fire Department.
A building inspector was sent in to determine whether the home was safe. Reportedly,  structural damage to the home was moderate. Thankfully everyone involved got out of the crash unharmed