Eataly!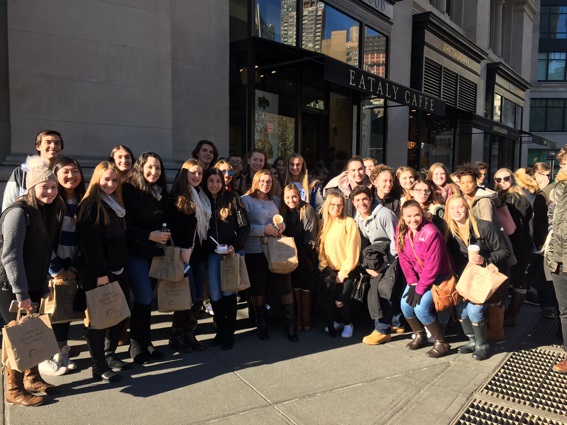 On Monday, November, 20, the Hawthorne High School Italian Club made their way to Greenwich Village, New York.
After a noisy and long bus ride, HHS students arrived in New York City. A tour around Greenwich Village, led by Rick, was followed by the highlight of the trip: food. The food was found in a place called "Eataly." Eataly is not your typical restaurant. It is a large building with markets, restaurants, and different stands. One stand in particular really stood out, the Nutella stand. There were canolis with Nutella, crepes with Nutella, and….the best part of all…. Nutella LATTÈ!
CON NUTELLA!!! The latte was just your average latte, but it was topped with delicious whipped cream and Nutella drizzle. Walking around the large building, a foccacia stand was found. Focaccia is a type of bread, with pizza-like toppings. An authentic-looking Italian market was also there! Filled with chocolates, licorice, and other goodies, the market was a favorite among the Hawthorne students.
Fresh food could be purchased along with the goodies, such as cheeses, fruits, fish, and vegetables. Near the fresh food, came along the cannoli and gelato. The deliciousness of both are too great to describe! All in all, we highly recommend Eataly…and maybe Greenwich Village if you have time after eating all that food!