Catching up on College Bound Seniors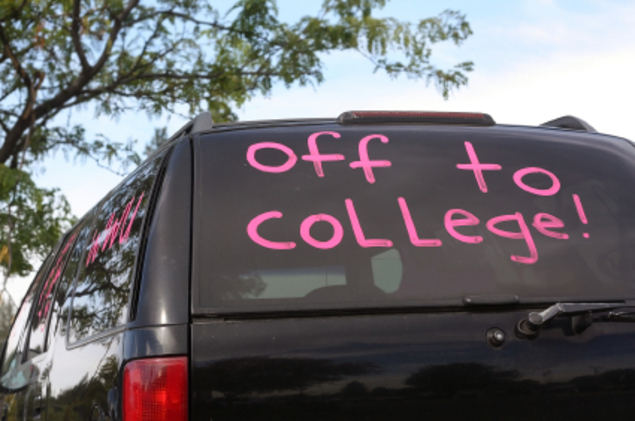 With the unfortunate event of the Corona-virus breakout causing the United States to go into a quarantine many HHS senior students unfortunately will most likely not get to wear their college shirt to school on commitment day.
It is unfortunate that the seniors will not be able to enjoy that day of getting to see where our friends are going, but just because we are stuck in quarantine it doesn't mean seniors get a break with the stress of making a decision about what college they'll be attending.
With the craziness of balancing the new remote learning to decide what they are going to do for their future after high school, these seniors are being put through a lot and deserve so much credit for their hard work. It's a hard thing deciding what you want to do for your future after high school for anyone, but for the class of 2020, it's remarkable how they managed with how crazy the world has become especially since colleges aren't giving any extensions for decision and the senior class (most of which) won't be able to attend student orientation in person or visit campuses to see how they feel about the school.
I respect those in the class of 2020 so much because they are making a decision almost blindly due to how much they will be missing out and let's face it that is a big gamble given  how expensive college is…so let's catch up on some of those seniors and see what they think about it all of this.
What college are you going to attend?
Aubrey Lewis- "I will be attending the University of Delaware."
Tiffany Penna- "I'm attending the trade school Artistic Academy to achieve my dreams of being a Cosmetologist."
Andrew Ciali- " I'm going to Boston University." 
How did you manage to balance remote learning along with making sure you make the best decision for yourself with choosing what college you are committing to? 
Aubrey Lewis- "I balanced remote learning by getting it done early in the day to have time to do college research to decide where I was gonna go to."
Tiffany Penna- "I actually was committed in the beginning of the school year. I wanted to make sure I was ready in case any bumps come along the road. I visited all my choices after junior year ended and made my decision when I entered senior year. Plus it helps me get prepared and also not have a lot to worry about when time gets closer."
Andrew Ciali- "I applied early decision so I found out back in December  before all of this happened, but I'm able to still keep up with many admitted student events that BU holds online while still doing online school pretty easily."
Were you lucky enough to visit the campus of the college you are going to attend?
Aubrey Lewis- "I was fortunate enough to have a done college tour early in junior year, but I am revisiting this weekend to just look at the campus without going on the campus."
Tiffany Penna- "Well the so called "campus" of my school is a parking lot haha but the building itself kind of looks like a regular hair salon on one side and the other side looks like a regular business building. Plus the school is located in which it's surrounded by other business buildings. The school is only 45 minutes away so I'll be commuting there and back."
Andrew Ciali- "I was able to visit BU a few times before making my final decision to apply ED because early decision is binding so if I got in I have to go. That was fine for me because I fell in love with the school since the first time I visited."