Alum Ryan Peene: From Public School to Public Affairs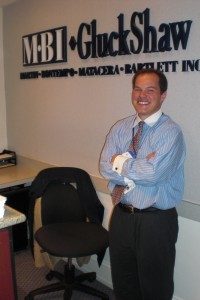 Ryan Peene, a 2001 Hawthorne High School graduate, attended Rutgers University in New Brunswick and graduated in 2005. He majored in Political Science at the Eagleton Institute of Politics. After Rutgers, Peene went on to graduate from the University of Notre Dame in 2010 with a Masters in Non-Profit Business Administration.
Peene currently lives in Ridgewood, NJ and is a lobbyist with MBI GluckShaw Public Affairs in Trenton, NJ. "I love my job.  Whereas lawyers argue cases in a courtroom, we argue our cases before the legislature, government agencies and the public arena," said Peene.
Ryan Peene and his family members are still passionate about what goes on at HHS. Supporting the school, whether it's during athletic or other types of school events is important to the Peenes. "Hawthorne High School is not only a beautiful building on the outside; it's the teachers, the parents, and the people on the inside that make it great.  I need five hands to count the number of people at Hawthorne High School who influenced who I am today in a positive way," said Peene. "Many of the extracurricular programs such as Harvard Model UN and the Symposium of the Arts really helped me prepare for what I do on a daily basis."