Alum Ram Mostafavi: Ophthalmology Resident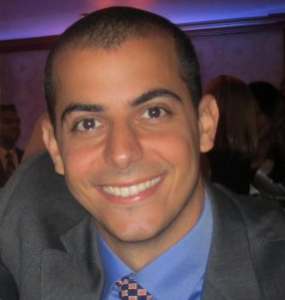 Rambod Mostafavi (2001)  has many fond memories of HHS. He says that he met some of his closest friends here, who he still sees on a weekly basis. Also, he credits Hawthorne High School with preparing him well for college.
After graduating high school, Mostafavi attended Rutgers University. He graduated in 2005 with a degree in chemistry. He then went on to further his education, earning a medical degree from New Jersey Medical School in 2009.
Mostafavi is currently a second year Ophthalmology Resident at SUNY Downstate Department of Ophthalmology in Brooklyn, NY. His job is to help restore sight by medical or surgical means.
"I love what I do," Mostafavi said. "Ophthalmology provides a variety of surgeries that can provide almost immediate improvement in one's quality of life. I enjoy the gratitude that patients show, which is a constant reminder why I chose medicine as a career. I also love that the advances in the field of ophthalmology are constantly evolving."
In recollecting his days at Hawthorne High School, Mostafavi said, "I didn't appreciate the education I received at HHS until freshman year of college. Classes like chemistry, calculus, biology, and physics became review courses since they were taught so well in high school. I owe a lot the teachers of HHS, especially the math and science department, for preparing me so well for what was to come."