Alum Alyson Flaker: Registered Dietitian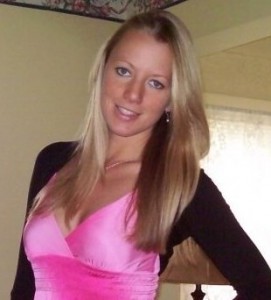 Hawthorne High School's 2006 valedictorian, Alyson Flaker graduated from Cornell University in May of 2010.  While at Cornell, Flaker majored in Nutritional Sciences with a concentration in Dietetics.  After attending Cornell, she then had a one-year internship at the University of Medicine and Dentistry of New Jersey (UMDNJ).   Shortly after her internship, Flaker passed the registration examination to become a registered dietitian.
Flaker is currently a registered dietitian at Hackensack University Medical Center in Hackensack, NJ.  There, Flaker evaluates patients' nutritional needs and counsels them on appropriate diets and lifestyle changes to help optimize their nutritional status.  Working in this medical field, Flaker has a variety of patients who differ in medical issues such as: diabetes, cardiovascular disease, pulmonary diseases, gastrointestinal problems, and dysphagia.  In addition, Flaker also works closely with nurses and physicians to determine the appropriate formulas and rates to help meet the nutritional needs of tube-fed patients.
Flaker likes her career and current job.  Flaker enjoys it because every day is different, from the people she encounters to the education and counseling that she provides.  "Working for a major research institution, such as Hackensack University Medical Center, offers many opportunities for growth," said Flaker. "I am constantly learning new things from my fellow colleagues and from my patients."  Flaker is hardly ever stuck sitting at a desk and is constantly interacting with the people around her.  "While it can sometimes be a stressful and fast-paced environment," said Flaker. "It is also a very rewarding environment."
Flaker explains that Hawthorne High School provided her with the foundation to her academic development.  Flaker had a very fond experience at HHS from her interactions with teachers and coaches to the friendships that she made.  "My advice to current students would be to really make sure you take advantage of all the opportunities afforded to you at HHS," said Flaker.  Flaker also explains that taking advantage of the school's honors and AP classes and the clubs and athletics can really help prepare high school students for college and life beyond college.