Anthony Morano: Where Are They Now?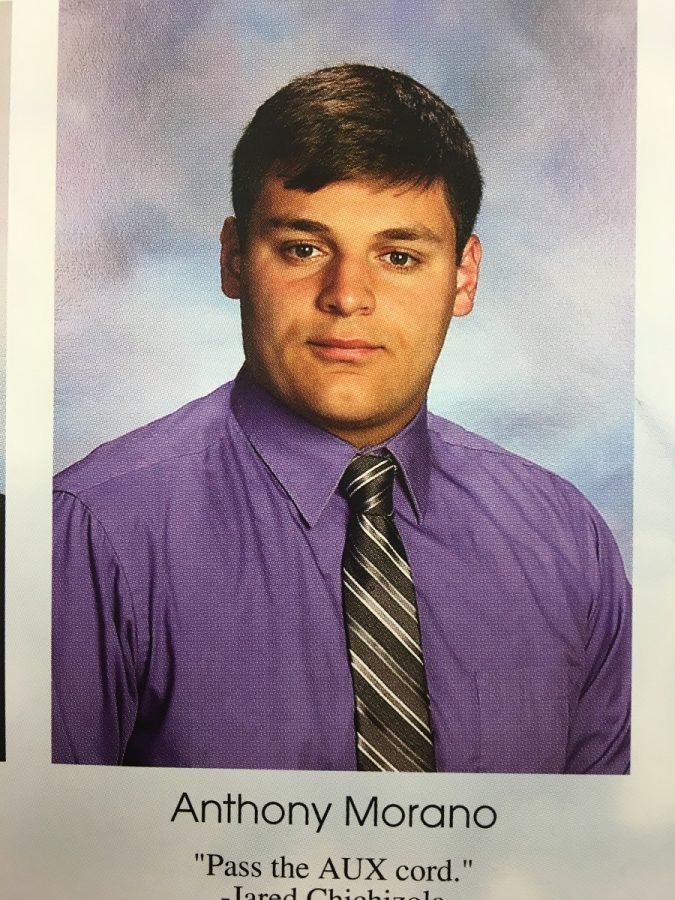 Here at Hawthorne High School, one of the many sayings we go by is "once a bear, always a bear." Keeping that saying in mind, I thought it would be interesting to check in on one of the members of the 2017 class, my brother, Anthony Morano.
MYSELF: So you graduated in 2017… what have you been up to the past two years?
Anthony: Since graduating from HHS, I attend William Paterson University and I am majoring in Marketing. I decided to commute to William Paterson, making it possible for me to stay living in the town that I love. Aside from school, I work three jobs. In addition to working at the Boys and Girls Club of Hawthorne, I deliver for Bagel Express and coach for the Fairlawn Cutters' Pop Warner program.
MYSELF: How has William Paterson been treating you?
Anthony: I really enjoy attending William Paterson. As I mentioned before, I am majoring in Marketing and I regularly make the Dean's List. Although the classes I am taking are difficult and time consuming, the satisfaction I feel when I succeed makes all the hard work worth it.
MYSELF: What do you miss most about attending Hawthorne High School?
Anthony: So many things! I miss playing football and lacrosse, I miss seeing my favorite teachers around school, I miss seeing all my friends, I miss making people laugh, and so many other things! Although I am enjoying growing up and my life as college student, high school was such a fun time for me and I miss it a lot.
MYSELF: Where do you see yourself in 10 years?
Anthony: In 10 years, I hope to be married with a great job involving marketing. It is very important to me to make sure that I remember to laugh and have fun no matter how old I get. Whatever the future holds, I'm ready for it!
As you can see, my older brother is doing great and has not slowed down at all since leaving high school. He is the same funny, caring, goofy, and loud kid he was back in his high school days. Best of luck to Anthony and all of his future endeavors!