Gossip Girl Gets the Bears Attention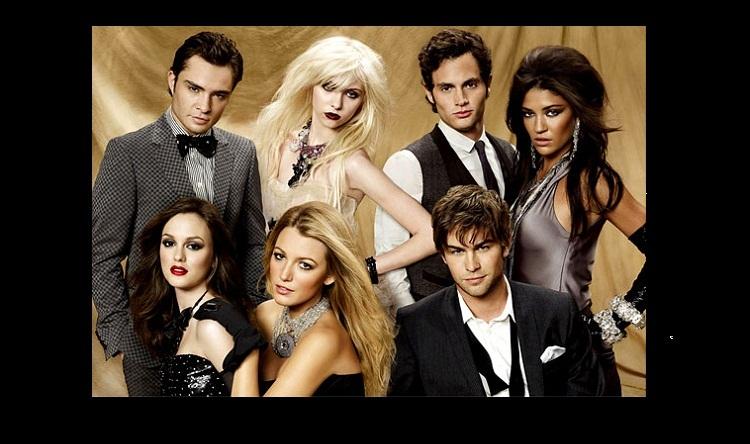 Leah Matari, Staff Writer
February 27, 2014
Sophomore Brianna Garcia shares the same sentiments of many Hawthorne High School Gossip Girl fans when she says, "When you start watching the show, you can't stop. I love all the outfits the girls wear and just wish I could be in the show myself!"
The popularity of Gossip Girl, a TV drama series that ended in 2012, has exploded over the past year. The new obsession with the old show can be attributed to the fact that when the series first came out, the girls here at HHS were between the ages of nine and twelve, a little too young for the mature plot of the series. However, the popularity of the show is spreading faster than one of Blair Waldorf's rumors, and is growing as HHS students share their obsession with the series with each other.
Gossip Girl first began in 2007 and lasted for six seasons. The hit TV series stars Blake Lively, Leighton Meester, Penn Badgley, Chase Crawford, and Ed Westwick; it is based on the popular book series by the same name.
The show, which is supposed to play on teenage girls' dreams of fashion, boys, and bottomless wallets, is about a group of elite teenagers living in the Upper East Side of New York City as they transform into sophisticated, somewhat unruly, young adults. On-and-off best friends Blair Waldorf (Meester) and Serena Van Der Woodsen (Lively) attend lavish city parties, shop in Manhattan's most high-end stores and deal with the common drama of a high school/college student. This, of course, would not be complete without adding a few gentlemen to the mix – the infamous Chuck Bass (Westwick), the poor-but-charming Dan Humphrey (Badgley), and the "Golden-boy" Nate Archibald (Crawford).
Sophomore Erika La Monaca commented on her recent obsession saying, "Gossip Girl is filled with all different types of twists and turns and will leave people obsessed because each episode leaves you wanting more! Even after I finished Gossip Girl, I had to rewatch it because I was hooked."
Freshmen Jessica Layton, commented on the fashion aspect of the show: "I wish I had Blair and Serena's closet and wallet; all the clothes they wear are just so cute and I love it."
Ellie Krupnik from HuffingtonPost.com says, Gossip Girl was a fashion show every week and New York City was the runway. While the plot could be drama filled and unruly, the outfits were always classy and stylish, with the exception of course of some "unique" fashions. From Chuck's bowties, Serena's thigh high boots, and Blair's headbands, the show will always be known not just for the storyline, but for the outfits as well.
Even though the series ended almost two years ago, Gossip Girl has proven to have lasting power due its high-fashion outfits, relatable and memorable characters, and ever-so-jaw-dropping plot.
Xoxo,
Clarion Girl