Upcoming Movies 2015
Hang on for a minute...we're trying to find some more stories you might like.
The end of the year calls for some new and exciting movies that you don't want to miss. Some must see movies before the new year arrives are;
Jem and the Holograms (PG): This movie is about a shy small town girl who rises to fame after posting a video of her singing along with her sisters, that eventually captures the attention of millions of viewers. The main characters, Jerrica, Kimber, Shana, and Aja take viewers on a journey as they become a global sensation.  Premiers October 23, 2015
The Last Witch Hunter (PG-13): Kaulder, the main character of this film, is the last survivor of his kind. After slaying the Queen Witch centuries ago, she cursed this man with her own immortality. This separated him from his wife and daughter in the afterlife. Now, the human race is in danger of extinction, for the Queen Witch is resurrecting, so Kaulder is left to face her wrath.  Premiers October 23, 2015
Peanuts Movie (G): The classic comic is brought to the big screen, as Charlie Brown and Snoopy are reimagined for 2015. You can watch this movie in 2-D or 3-D. This film presents the Peanuts gang like you've never seen them before.  Premiers November 6, 2015
Spectre (PG-13): This James Bond action movie is filled with thrill and excitement. In this film, Bond takes on a mission that leads him to Mexico City and Rome, where he meets a beautiful widow of an infamous criminal.  Infiltrating a secret meeting, Bond discovers the sinister organization known as SPECTRE. He embarks on a mission to find the daughter of his nemesis, because he needs her help. While venturing to the heart of SPECTRE, he comes to face with the shocking truth of the connection between him and his enemy.  Premiers November 6, 2015
Hunger Games: Mockingjay- Part 2 (PG-13): Concluding the popular series, Hunger Games debuts its final film. In their last battle, Katniss is faced with the mission of defeating President Snow and bringing equality amongst all the districts. Teaming up with Gale, Peeta, and Finnick, they leave District 13 to bring down the Capitol. The future of millions of people is determined by the moral choices Katniss must make, along with the strength to overcome mortal traps and dangerous enemies. The end of the rebellion has finally come. Premiers November 20, 2015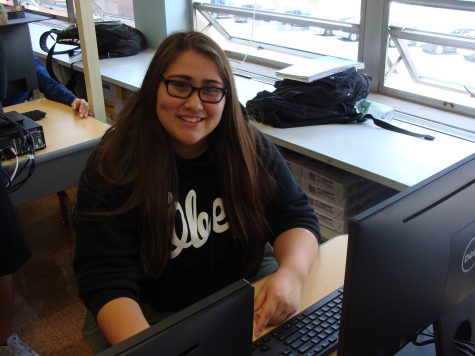 Kaitlyn Melendez, Editor
Kaitlyn Melendez is currently a junior at Hawthorne High School. Writing has been something that she's always enjoyed doing, so she is happy to be writing...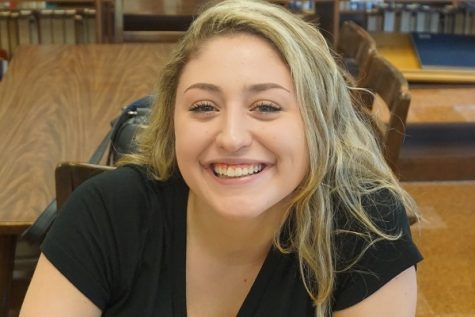 Dakota Brantner, Editor in Chief
Dakota Brantner is a senior at Hawthorne High School. This is her third year writing for The Clarion. She enjoys writing poetry and all different kinds...