Student Art Gallery Exhibit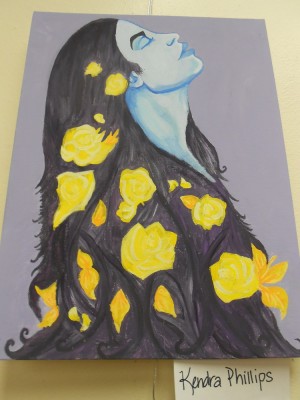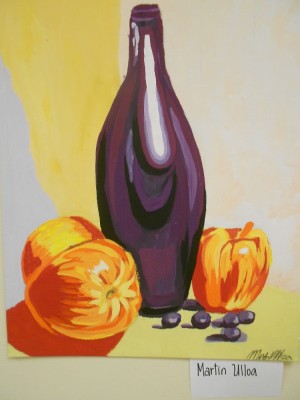 In the Library Media Center, the Student Art Gallery presents 16 pieces of Split Contemporary art work created by Ms. Danielle Russo's Intermediate Art students.
The Split Complementary pieces that use colors opposite of each other and yet are complementary to each other, brighten up the Reading Lounge Café for all students. The painting by Martin Ulloa is a composition of a purple vase and apples with colors that go from orange to yellow. Another art piece by Amelia Biedrzycki shows a blue horse with an orange background, making the horse standout even more. Kendra Phillips painted a women with blue skin and purple hair, and yellow flowers in the hair. The opposing colors of purple make the yellow flowers pop.
All these art pieces show incredible talent and an impressive understanding of complementary colors.