Top 10 Movies of 2016 (So Far)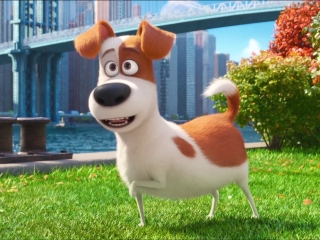 We all have our favorite movies, whether it's a thriller, a drama, or even a comedy. But maybe you want to see a new movie at the theater or On Demand from your TV. Here are some of the top movies (so far) of 2016.
Finding Dory (PG). We all remember the 2005 film Finding Nemo. It has now been 11 years since and the sequel is here! Get ready for Dory's biggest adventure yet as she uncovers her past. Swim over to Amazon and pre-order this great DVD.
Captain America: Civil War (PG-13). Ever wonder what would happen if Captain America had a little dispute with Iron Man? Get ready to find out in this fast paced superhero film.
The Jungle Book (PG). We all remember the story, now get a chance to relive the adventure. The book that taught us the lesson of belonging and survival is not one to forget.
The Secret Life of Pets (PG). For all pet owners out there this movie is the one you must see! Have a fun time watching this film as it is unmistakably funny. Even if you aren't a pet owner or like animals this movie will make you laugh!
Zootopia (PG). Zootopia deals with an underdog bunny turned cop that must work together with a sly fox to prevent Zootopia from disaster. This Disney movie is fun for the whole family and will become a classic.
Batman Vs Superman: Dawn of Justice (PG-13). If you even wondered what would happen if these two superheroes were to fight, then this is a must see! Get ready for one adventure you will never regret!
Star Trek Beyond (PG-13). Star Trek Beyond will make your heart race as the USS Enterprise goes on its most daring adventure yet.  So go into hyperspace if you want to see this Sci-Fi action thriller!