Top 5 Banned Books in the 21st Century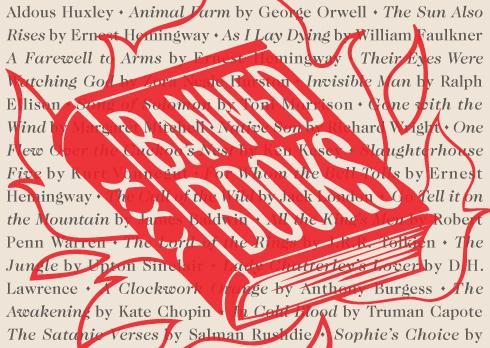 The beginning of the new school year means new classes and new books to read. It also means that a whole new set of books may make it onto the dreaded banned books list. Though it is the 21st century, numerous books that teens and adults enjoy, are often challenged. Of those books, these are the ones had the most ridiculous reasons for being banned; many are considered classics and cult favorites.
The Perks of Being a Wallflower: Banned (2014, 2103, 2009- 06)
Banned for its adult content, among other things, The Perks of Being a Wallflower follows the  main character Charlie through his freshmen year of high school. Written in 1999, Charlie writes a series of letters to a stranger explaining his experiences both in school and life. Heart-breakingly beautiful, The Perks of Being a Wallflower is a soon to be timeless classic that teens of any age can relate to.
Looking for Alaska: Banned (2013, 2012)
John Green's first novel follows Miles "Pudge" Halter through his junior year at Culver Creek Preparatory School. Only making the banned list after it reached The New York Times bestseller list in 2012, it made it onto the banned list for two years straight. The characters offensive language and some adult content was deemed unsuitable for its age group. In truth, the language and their experiences allowed for John Green to connect with the young adult audience. Alaska, Pudge, Takumi, and Chip's adventures and experiences have readers laughing and crying the entire way through. This novel leaves all the readers asking the same question."How will I ever get out of this labyrinth!"
Harry Potter Series: Banned (2001)
One of the more ridiculous reasons for being banned comes from The Harry Potter Series. Banned for its anti-family view, occult/ Satanism, and religious viewpoint.  Harry's magical adventures throughout his years at Hogwarts with his leading partners in crime, Hermione Granger and Ron Weasley, are not allowed in certain schools throughout the United States. Scores of children won't be able to dream of attending Hogwarts or get to know Dobby, Draco Malfoy and He Who Must Not Be Named.
To Kill a Mockingbird: Banned (2011, 2009)
A favorite book to many and a wonderful classic Harper Lee's To Kill a Mockingbird still managed to cause a ruckus 50 plus years after its release. Challenged for its offensive language and racism, Lee captures the truth of what happened countless times before and throughout 1960's American, especially in the South. Atticus's determination to give that trial his all (even though he knows the outcome) opened the eyes of many readers. Read by the freshmen of Hawthorne High School To Kill a Mockingbird the book shows us the truth of what happened in that time period.