Best Holiday Movies to Watch This Year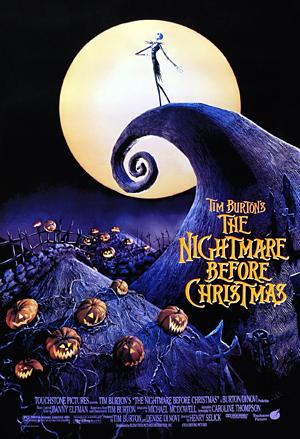 Hang on for a minute...we're trying to find some more stories you might like.
It is now December and we all know what that means: drinking hot beverages and watching good movies! But there is a slight problem: what is the best movie? Well to be honest, there are so many good ones to choose from. But there is some good news, there is still a little while until the holidays are here, so you can watch one of these movies everyday until the holiday celebration begins. So here are the top 5 Holiday movies to watch this December.
Tim Burton's the Nightmare before Christmas (PG) This movie starts in the town of Halloween, where the king of that town gets lost in the magical forest where all of the holiday towns entrances are found. But he accidentally stumbles and falls down the door to Christmastown. This is where he learns that it is okay to be friendly, and he also sees life in a different perspective when he sees how happy the holidays make people feel. This movie is great to watch because it truly puts things into a new perspective and makes you look at the bright side of things and to see everything through.
Elf  (PG) This movie is a very funny take on the holidays. The movie starts with a little boy named Buddy who was put up for adoption. But on Christmas, Santa put down the bag of toys and Buddy got in the bag and was transported to the North Pole where he was raised by elves. He is a regular sized human among tiny elves, and realizes that he should not be there, because that is not who he truly is. Buddy goes off to the Big Apple to find his dad, but when he does, it is not smooth sailing. Let's just say that New York gets turned upside down when he arrives.
Dr Susses' How the Grinch Stole Christmas (PG) This movie was based on the best-selling children's book. They took all of the fictional characters and brought the story to life with this adorable take on the book. This is about how a mean old Grinch (who has no holiday spirit) lives in a town where everybody loves the holidays. So it takes a town to get together to convince the Grinch to finally enjoy the holidays. And then there is no stopping the holiday spirit coming from the Grinch himself.
The Santa Clause.(PG) This movie is about a divorced father who has custody of his son for Christmas Eve. But things go terrible quickly after he accidentally kills a man in a Santa suit and then gets teleported to the North Pole. He gets told that he has to be Santa for this Christmas. Convinced it was not reality, he starts taking the shape and appearance of Santa rapidly, and accepts the role. As he delivers gifts to everybody, he gets a new lease on Christmas.
Frosty the Snowman (PG) This is a classic, and airs on television every year.  Follow this snowman around his home and learn more about Christmas.
All in all there are a ton of movies to watch this year that all explain the spirit of the holidays. So this year enjoy the holidays with a good movie.