My Top Five Christmas Movies: An Opinion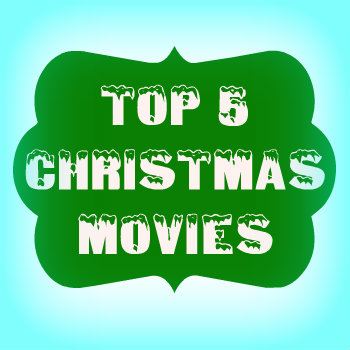 Soon it will be December and winter is upon us. This means that many will begin to decorate their houses. Others will also listen to Christmas music to cheer them up. Me and many other people will continuously watch holiday movies to help them get into the holiday spirit. Here is a brief list of my favorite Christmas films:
5. Frosty the Snowman – 1969
To me this a childhood classic. I would always watch it at least once every winter. Plus, the song "Frosty the Snowman"  was a great catchy tune that got me singing every time.
4. Home Alone – 1990
Many may disagree with me about this ranking. I personally just love the overall plot in this movie and the way it revolves around Christmas. This movie is a great way to get your laughs in when you want to.
3. Dr. Seuss' How The Grinch Stole Christmas – 2000
This movie would make me laugh and be happy at the same time. It would also keep me in the Christmas spirit throughout the movie. The Grinch learned a valuable lesson which I personally thought was true.
2. Elf – 2003
This is a wonderful comedic holiday movie. It had many points that made me laugh so much. The plot of the movie was very intriguing. Will Ferrell was great. Whatever scene that he was in, always made me laugh.
1. A Christmas Story – 1983
This movie is my absolute favorite Christmas movie to date. I can relate to Ralphie so much. He looks just like me. A Christmas Story has scenes that always cause me to laugh so much. This movie provides so many iconic scenes that many people remember forever. This is my ultimate go-to holiday movie to watch.