Top 5 Pumpkin Picking Places in Northern NJ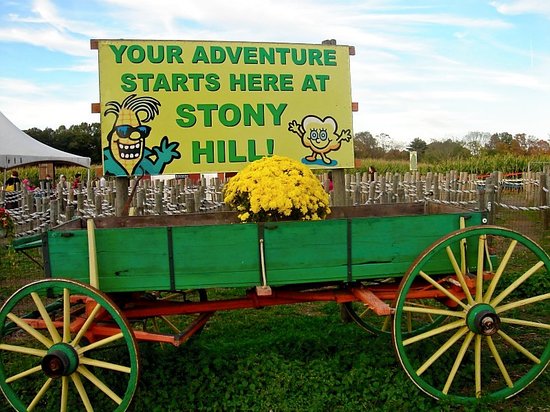 It is now the month of October and you know what that means? Pumpkin picking! Pumpkin picking is for all ages and it never gets old. There are so many different places to go in North Jersey to pick a pumpkin, but which are the best? No worries we got you covered with The Clarion's Top Five list:
At the #5 spot we have Farms View. Farms View is located in Wayne NJ, at 945 Black Oak Ridge Road. This farm features a hay ride to a pumpkin field where you can pick your own pumpkin. Additional pumpkins are available on the side of the shop. You can also purchase fruits and vegetables in the shop.
For #4, we have Brookhollow Farm. Brookhollow is located in Boonton Township, NJ at 425 Powerville Road. Brookhollow features pumpkin picking, a petting farm, and a hayride. Pumpkin picking runs through mid September through the end of October. Brookhollow also features a special Zombie Paintball Hayride. From the safety of your seat on their specially fitted 20 gun hayride, shoot at fixed targets, skeletons and pop up zombies. Prices are just $12 for 200 paintballs and an extra 150 for only $10.
#3 Goes to Demarest Farm. Demarest Farm is located in Hillsdale, NJ. at 244 Werimus Road. Activities at Demarest Farm include, pumpkin picking, apple picking, a corn maze, and face painting. What makes Demarest special is how massive its farm is. The farm is a half mile long!
At #2 is Abma's Farm. Abma's Farm is located in Wyckoff, NJ at 700 Lawlins Road. This farm celebrates fall with hayrides and pumpkin picking in September and October. There is also a mini zoo with lots of farm animals, some which you can pet and even feed. There is also a market where you can get many fresh foods, but their most popular item is their apple cider.
And the #1 spot goes to Stony Hill Farm which is located in Chester, NJ at 15 North Road 8 Route 24. They offer hayrides where you can pick your own pumpkins, but you also pick your own apples and strawberries. But the farm's main attraction is their huge corn maze which changes every year. There's also smaller attractions like a life size board game and playground. There's also a market where you can get some fresh produce and baked goods, flowers and plants.