Product Review: The Twinkling Icicle Lights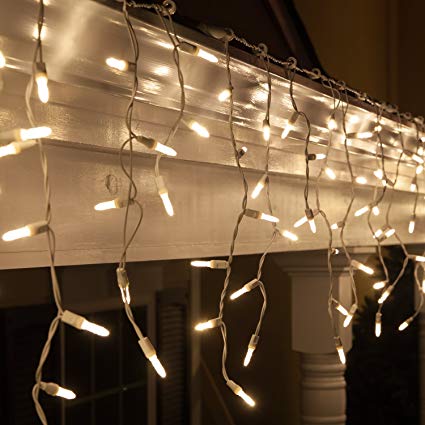 This product is LED lights in the shape of an icicle that light up at night. It will make you feel the full power of the winter spirit.
Sarah Christensen:  I think this product is good for Christmas because it lights up your whole house and it would be super cute for people to look at it. You can find it at the Christmas Tree Shop in New Jersey. My least favorite part about them are how they break so easily, but they are still a good product to use for Christmas and to light up the night for people to enjoy admiring.
Peter Mooney: I really like the Twinkling Icicle for a Christmas decoration so people can admire the lights and the beauty of it. When it lights up at night the icicles will look like real icicles lighting up. 
Chris Simmermon: I also like this product because it is a good way to show your love for winter and the winter holidays. It's also a good way to show people that you love Christmas and I think overall it's a good way to show your winter spirit. I also like the fact that the company that made the decorations used led lights because it will last longer and you might be able to use it for years to come. They are also fade and chip resistance so if you have a snow storm you won't have to worry about your decorations fading or chipping. These bulbs are also very durable.