2018 Recap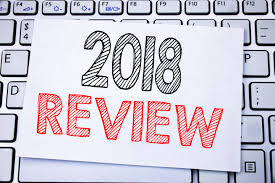 Hang on for a minute...we're trying to find some more stories you might like.
To some, 2018 was the best year of their lives while others marked it the worst year in history. Despite your personal opinions of the past year, here are some of the most significant events that occurred.
Breaking nine box office records, the superhero film Black Panther debuted in theaters.

The Thai boys soccer team that was stranded in a cave for eighteen days was rescued.

The Royal Wedding of the Duke of Sussex, Prince Harry and the new Duchess, Meghan Markle.

France won the 2018 World Cup.

Migrant children and immigrant children were separated from their parents and held in government captivity.

March For Our Lives was created and led by students as a result of school shootings in support of gun control.

The Yanny or Laurel dispute broke the internet.

In honor of Nike'

s

thirtieth anniversary, Colin Kaepernick was the face of their campaign, which resulted in backlash.

Fortnite became one of America's most popular, addicting games.

Natural disasters such as the California Wildfires and Hurricane Florence caused major destruction.
Unfortunately, there were many deaths of legendary people this past year. Stephen Hawking, one of the most influential thinkers in Science, passed away. He was well known for his work with Black holes, relativity, and time travel.
The film and animation industry lost many, including the creator of Spongebob Squarepants,Stephen Hillenburg, and the great Stan Lee.
The music industry also lost incredible individuals such as DJ and producer Tim Bergling, the "Queen of Soul," Aretha Franklin, rapper Mac Miller,and the rapper XXXTentacion.
Lastly in politics, Senator John McCain and the previous forty-first president, George Herbert Walker Bush passed away. 
Here's to a happy and healthy new year and a successful 2019!