Love Is In the Air: Part Two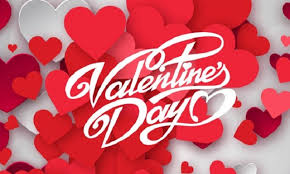 Hang on for a minute...we're trying to find some more stories you might like.
The biggest question is what to get for that special person for Valentine's Day.
Valentine's Day is not about the biggest bouquet of flowers, or going out to the most expensive restaurant. Instead it is about cherishing the people you love. So for this Valentine's Day, we are going old school with some ideas for a sweet and homemade day of love that you can custom make, with love of course.
A card is played out, right? Or so you think…maybe a bought card is a little corny, but making one.. that is where it's at. Imagine your loved one's face when you present them a card that you handmade: it doesn't take much to get a blank piece of paper and fold it in half, then design as you please. There really is no wrong or right: as long as it comes from the heart that's all that matters.
Many people dread the thought of cooking food: in fact 28% of people cannot cook so no need to fear, Google is here. If you want to try to make a homemade meal by all means attempt a recipe; if you truly want it to come out perfect, choose a plan and practice it a few times before the special day comes.
If cooking really isn't your thing, get takeout and set up a romantic picnic with your love's favorite foods. Setting it up isn't too hard either; it can even be on a table in the living room if the weather isn't warm enough to have it outside. Cover the table with a blanket or table cover and set out the food (nicely). Maybe some candles can help, even music to get the mood going, and the biggest bouquet isn't necessary, but a beautiful flower waiting for that special person is always a nice touch.
Remember Valentine's Day is about enjoying time with the people that you love, don't worry so much about how much you have in your pocket, but how much love you have in your heart!