Super Bowl LIII : An Opinion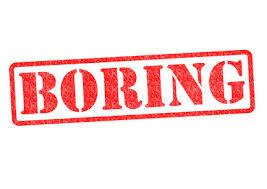 The Super Bowl is an exciting event for football-loving Americans, but this year's Super Bowl fell short.
As someone who loves football, I always look forward to the Super Bowl. I love watching the game, the hilarious commercials, and the entertaining halftime show. However, this year's game with the Patriots and the Rams, was quite disappointing. Not only did the Patriots win once again, but the game was not entertaining. Throughout the entire game, only one touchdown and three field goals were scored, making it the lowest scoring Super Bowl in history.
I was hoping that the commercials would help to make up for the lack of entertainment, but they were not anything too special. Every so often a commercial would make me laugh, but they were nothing compared to previous Super Bowl commercials.
Finally, to top off this year's boring Super Bowl was the halftime performance by Maroon 5, Big Boi, and Travis Scott. Maroon 5 did not live up to many people's expectations. I thought they were fine, but not what I was I was hoping for.
Travis Scott barely made an appearance besides singing what felt like one minute of his song "SICKO MODE." When Big Boi appeared on stage, I thought that he was irrelevant, because most people do not know who he is. Many people (including me) became excited when they saw Sponge Bob appear on the screen, but it was a tease because they did not play "Sweet Victory." 
In my opinion, Super Bowl LIII was nothing exciting and the only people who benefited from it were the Patriots and Patriots' fans.