Remembering Luke Perry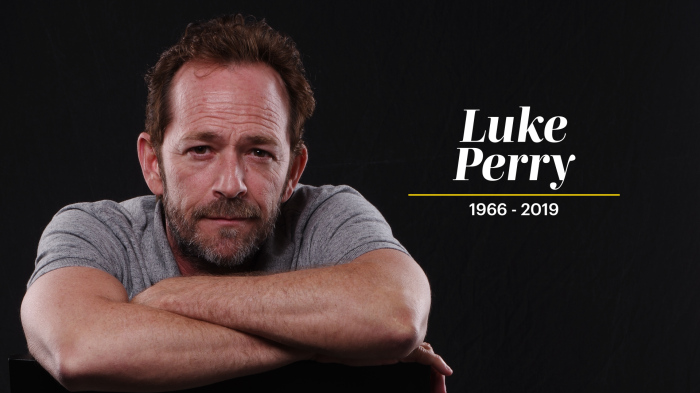 On Monday, March 4, 2019 actor Luke Perry died at the age of 52 after suffering a major stroke.
Luke Perry was a beloved actor who was famous for his roles as Dylan McKay on Beverly Hills 90210 and Fred Andrews on Riverdale. He also starred in many other shows such as Criminal Minds, Law & Order : Special Victims Unit, The Simpsons, and Will & Grace. 
Perry auditioned for 256 acting jobs in New York City until he finally got one. His first roles were on the daytime soap operas Loving and Another World. Soon to follow, he landed the role of Dylan McKay on Beverly Hills 90210 and was a supporting actor in Buffy the Vampire Slayer. He quickly became a very popular teen idol and heartthrob. Throughout his career he was loved by many fans and co-stars. He married Rachel Minnie Sharp in 1993 and had 2 kids, Jack and Sophie. They separated in 2003 and before he died, was secretly engaged to Wendy Madison Bauer.
Luke had a massive stroke on February 27, 2019 and died of complications on March 4. His fiance Wendy Madison Bauer, and his two children surrounded him as he passed. Many people are devastated such as his family, friends, and co-stars.
His friends and co-stars have been sending their love on social media to him and his family. He was well-loved and he will be missed.