Don't Hug Me I'm Scared: An Overview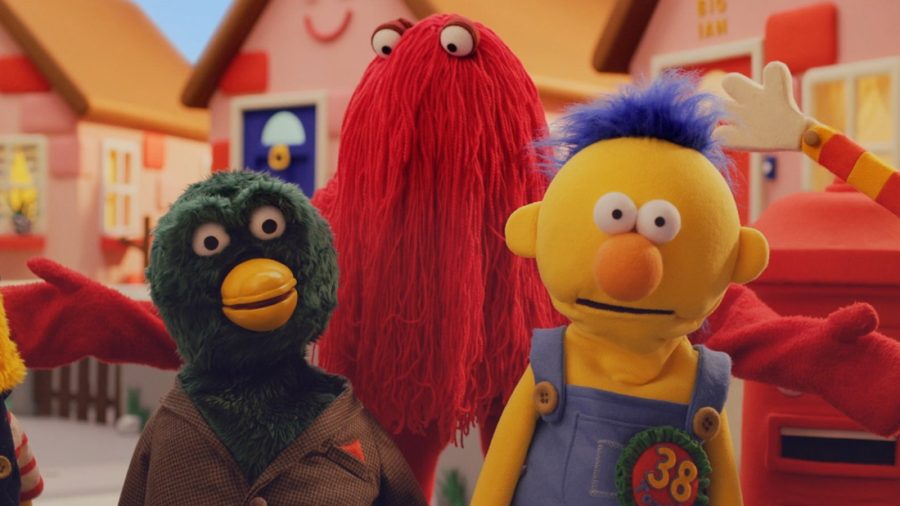 "Don't Hug Me I'm Scared" is a series of short and surreal horror skits made by British filmmakers, Rebecca Sloan and Joseph Pelling. 
The series consists of six different episodes with variations of underlying themes. These themes include creativity, time, love, technology, healthy eating, and dreams. Every episode appears on Youtube, Vimeo, and the creators' website. The first episode came out on July 29, 2011, and the most recent one that came out was released on June 19 2016.
The show uses a combination of puppetry, stop motion 2D, and 3D animation in each episode of the series. The main characters appear to represent the same style as other kids shows, like Sesame Street or The Muppets. Every episode revolves around three main characters: Yellow Guy, Duck, and Harry. These episodes usually have a lot of disturbing scenes and graphic imagery.
It has been almost a year since the trailer came out and there have not been any announcements regarding the continuation of the series. However, the most recent video uploaded was a 30-second trailer titled, "Wakey Wakey."
Many people believe that the series came to an end with its sixth episode. Regardless, the series is extremely beloved by thousands of individuals for its creativity and entertainment.