Picard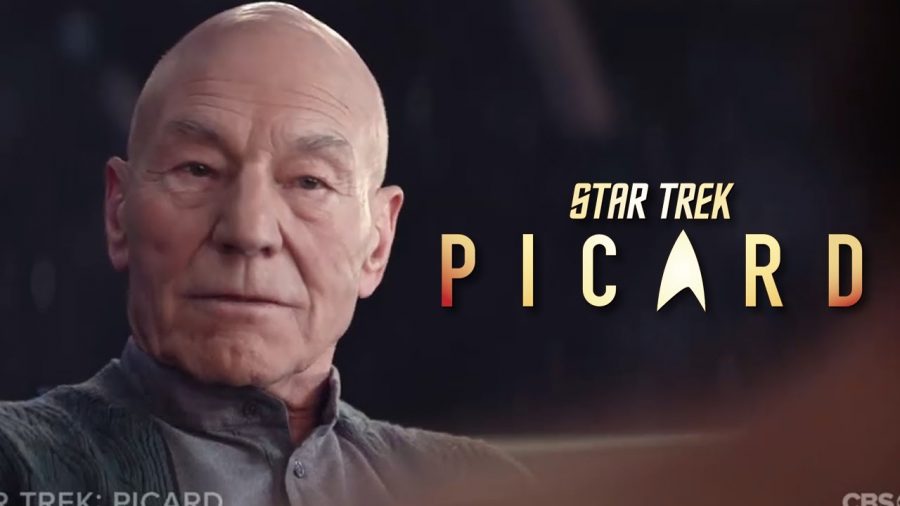 Rufus T. Firefly, Staff Writer
January 13, 2020
Star Trek fans rejoice: Picard is almost here.
The new series, set 20 years after the events of the theatrical film, Star Trek: Nemesis (2002), sees the illustrious Jean-Luc Picard (Patrick Stewart) at the end of the 24th century, still brooding the loss of shipmate and beloved "bot" Data.
Picard is the eighth series in the Star Trek television series franchise, which began with the original Star Trek (1966-1969).
Patrick Stewart, who portrayed Jean-Luc Picard on television in Star Trek: The Next Generation (1987-1994) and in four theatrical films, at first did not want to return to reprise the role…especially with what is going on in the real world at this time.
"In a post-President Trump and post-Brexit world," states Stewart, "the United States and the United Kingdom, in particular, distanced themselves from what the United Federation of Planets — Star Trek's fictional interstellar union of planets that share democratic goals — represented."
"The European Union always made me feel, well, we are heading towards our own Federation of Planets somewhere down the line that will come about. And I am angry, disappointed and embarrassed by our decision to leave the Union," stated Stewart in an interview with Weekend Edition Sunday.
Producers of the new Picard series knew that they needed Stewart for the lead, so changes were made. "The Federation" in this series, would now be more "isolationist" and more of a reflection of our current and unpredictable political landscape.
When Stewart was approached with this new idea, he said, "My interest was intensely sparked,"
Picard will premiere on CBS All Access on January 23rd.