Billie Eilish Makes Grammy History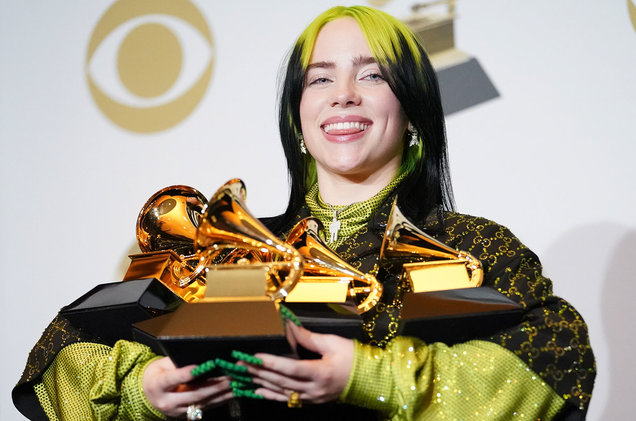 On January 26, 2020 eighteen-year-old music sensation Billie Eilish made history by being the first female artist (and the second artist overall) to win the "Big Four" awards at this year's Grammys.
These awards included album of the year, record of the year, song of the year, and best new artist. The last time this occurred was thirty-nine years ago to male artist, Christopher Cross. The album of the year was Billie's When We All Fall Asleep, Where Do We Go? debut album and her hit song "Bad Guy" won record and song of the year. In total, Billie was awarded five Grammy awards with the last award being best Pop Vocal Album. Billie's brother, Finneas O'Connell, also took home five Grammy's for the night.
Besides her gender, Eilish also bested records due to her young age. Billie Eilish is the youngest artist in Grammy history to win album of the year. Previously, the youngest artist was Taylor Swift at twenty years old with her album Fearless. Her age also places her as the youngest winner of the record of the year award, a title which was previously held by Kimbra and Sam Smith who were both twenty-two years old when they won.
Regardless if you believe Billie Eilish deserved her awards, we applaud Billie for her accomplishments at such a young age.