Top Five Future Themes Survivor Should Tackle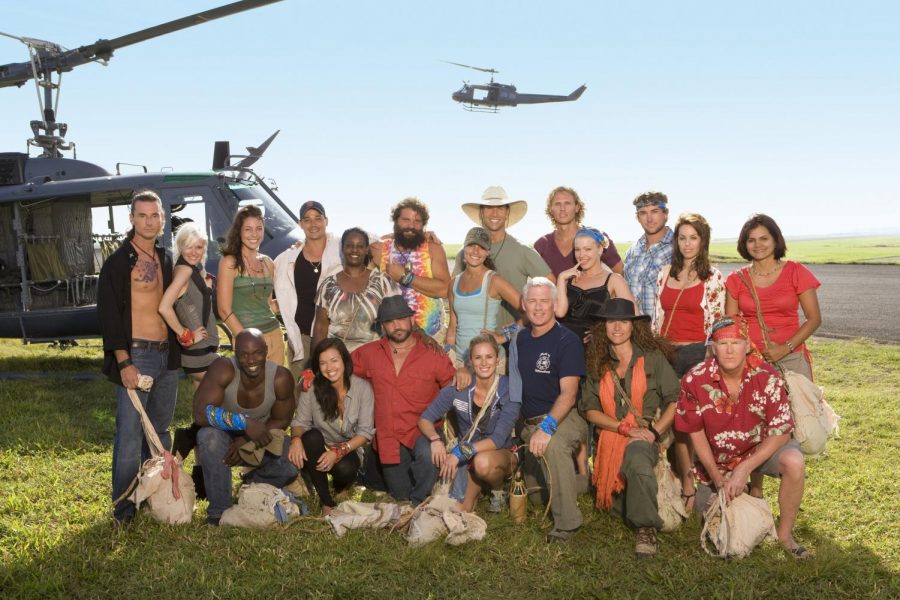 For almost twenty years, the hit CBS show Survivor has changed the face of reality television. It's fast-paced gameplay, constantly shifting social dynamics, and physical challenges have kept contestants and viewers sitting at home on their toes since 2000.
Now approaching its milestone 40th season, Survivor has given many fans a special treat that they have been begging for: a cast of 20 constants that have all won a previous season titled Survivor: Winners at War.
Many believe that this will be the most epic season to date. The cast of winners will be competing for a $2 million prize, the most that any American reality TV show has offered. With a theme as big as a cast of all winners, many wonder if Survivor will be able to top this in future installments.
There are four types of Survivor seasons: a season with all-new constants, a season with all returning contestants, a season with a team of new constants vs. a team of returning constants, and a season of returning contestants playing on the same team as new contestants. Every single one of these types of seasons has its own layer of duplicity in terms of the level of strategic play, challenge performance, etc.
The following are five theme ideas that could potentially work in future seasons of Survivor.
Survivor: First Boots
With a season consisting of all winners from previous incarnations playing together, it would be equally as compelling to see a cast made up entirely of first boots from previous seasons; with many fans titling the idea, Survivor: First Boots. With each season of Survivor, the first person voted out can range from someone who blew it in the first challenge to someone who played too hard too early. However, some first boots have been medically evacuated from the show due to serious injuries or eliminated from the game by an unforeseen twist. No matter how these people wound up becoming the first boot of their respective season, it would be interesting to have an entire cast of these players so that they can get a chance to rewrite history and show the world that they can truly play this game. 
Survivor: Coaches Collide
Aforementioned, there have been numerous seasons of Survivor that have had returning contestants go toe to toe with new contestants. Many fans are not fond of this format as it always seems to end in a similar result; the returnees steamroll the newbies and at least one returnee makes it to the end of the game and sometimes ends up winning the whole thing. Producers tried to shake up this type of format in season 39, Survivor: Island of the Idols, by bringing back two returning contestants and having them mentor new players, albeit on a separate island. However, unlike other seasons in this format, these mentors could not be voted out of the game, nor could they vote against other contestants. With Survivor: Coaches Collide, borrowing a theme from international Survivor seasons, two returning players will act as tribe coaches. These tribe coaches will compete in challenges for their team, attend tribal council, and live at camp with the new players. Be that as it may, mixing in the theme of Survivor: Island of the Idols, these coaches can't be voted out or be eligible to win, thus allowing a new player to step up and take the crown.  
Survivor: Dream Team Takeover
Every episode of Survivor only shows a fraction of what goes on in the game. There are many things that go on behind the scenes that many viewers are unaware of. For instance, there is a whole group of people that test out the challenges before the actual contestants do. This group of people is called the Survivor Dream Team. The Dream team tests out the challenges while being filmed and under supervision by producers. While never mentioned in the show, the Dream Team plays an important role in the structure of Survivor, as their test runs give the producers a vision of how the challenges will play out when the contestants compete and to see if certain parts of said challenges need to be improved upon. However, it might be time to see the Dream Team in action on screen. In Survivor: Dream Team Takeover, the Dream Team will compete against the actual players in the game in challenges. Challenges will be much more difficult to win, as the Dream Team resides at the production base are served food and beverages and sleep in a comfy bed while the contestants in the game have to make their own food, boil their own water, and sleep outside. The constants will have to work even harder to win rewards, immunity, etc. However, this is only a challenge twist, the Dream Team won't play in the actual game. Many members of the Survivor Dream Team are fans of the show who state that they could never go through what the constants do on the island, so it would be great to see them get a chance to shine on TV for a change.
Survivor: Celebrity Clash
Throughout the year, Survivor has attracted the attention of many famous faces, some of which have competed on the show (ex. Alan Ball, Crystal Cox, Lisa Whelchel, Jimmy Johnson, etc.). With the numerous celebrities that have competed on the show, it could be possible to have a whole season with a celebrity cast. Keep in mind, these celebrities do not have to be the most famous people on the planet, but also have to have a big enough reputation to at least be classified on the d-list. These celebrities can range from but are not limited to, retired sports stars/coaches, people from other reality shows, actors/actresses, comedians, YouTubers, etc. Even host Jeff Probst has considered the idea of a celebrity season but has never found it plausible. If production played their cards right, they could easily get at least sixteen d-list celebrity castaways to battle it out for the $1,000,000 prize. 
Survivor: Winners vs Finalists vs Jurors vs Pre-Jurors
As previously stated, the 40th season of Survivor will feature 20 winners from the previous 39 seasons. However, there are a plethora of winners that many fans believe should have been in the running in this iconic battle of champions. In fact, there are many players from previous seasons that have reached certain points of the game that fans believe should have another shot. Survivor: Winners vs Finalists vs Jurors vs Pre-Jurors would showcase 16 contestants from previous seasons divided into tribes of 4 based on where they finished in previous seasons. The winners tribe is, obviously, made up of past players who won a previous season. The finalist tribe is made up of past players who made it to the end of the game but did not win. The juror tribe is made up of past players who were voted out but were on the jury that voted for the winner of their season. Last but not least, the pre-juror tribe is made up of past players who were voted out before the jury phase of the game started. This is a theme that has been suggested by many fans, and if production catches wind of this demand, this could be a theme that fans expect to see in the near future.
All and all, whether these themes become reality or not, Survivor will always find ways to shake up the game and evolve the formula to keep the show fresh. The creative team behind the show will never cease to come up with new ideas for twists and themes for future installments, whether they are a huge success or flop tremendously. No matter what the circumstances are, Survivor will always be fun to enjoy for years to come. Survivor: Winners at War premiered on CBS on February 12 at 8:00 pm EST.