Ariana Grande's New Album, Positions, is Out!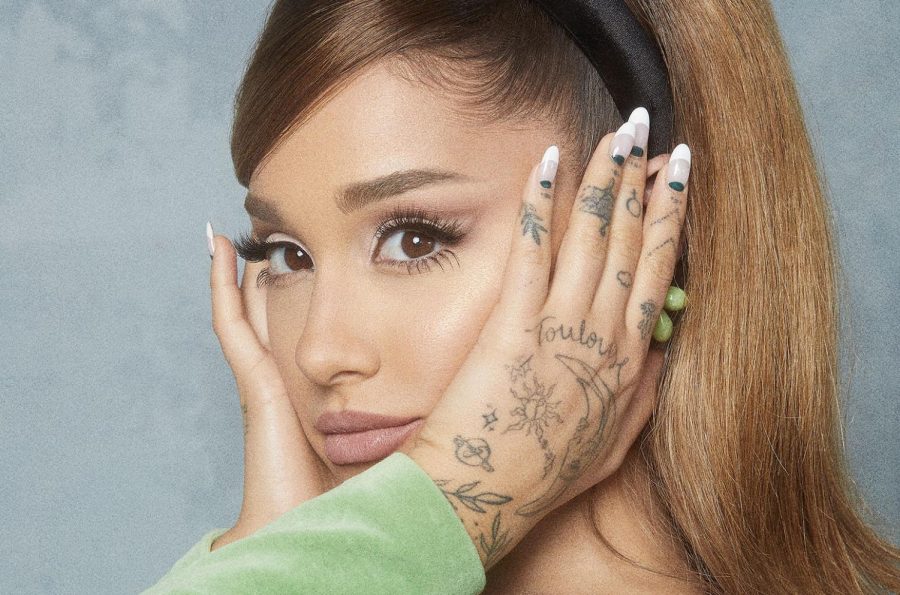 Ariana Grande has just released her 6th studio album, Positions! As this is Grande's third album released within a span of just 2 years; no one saw this album coming!  She has evidently been hard at work and like many other artists, she has taken advantage of the pandemic by using her newly found free time to create tons of music for her fans to enjoy. The album is named after its lead single with the same name, Positions which was dropped along with a music video a few weeks prior. The video presents Ariana Grande as commander in chief, potentially alluding to the recent election. The song however is about her commitment to making a relationship work. The music video features Tayla Parx, Victoria Monet, Nija Charles and even her mother. The music video as well as the album topped Billboard's new music poll for two weeks in a row. Fans are loving Ariana Grande's new album!
Positions has three different songs that feature a second artist; Motive, an upbeat pop song, marks Ariana Grande and Doja Cat's first collaboration ever. The song is about figuring out the intentions of a potential lover. She also collaborated with Ty Dolla $ign for the first time in the song, Safety Net, a song about taking a leap of faith in love, whether or not it will result in pain, tragedy, or end up being amazing. Her final collaboration on the album is in Off the Table, with The Weeknd, an artist she has previously collaborated with back in 2014 for the song, Love Me Harder. Their newest collaboration tells a story of being unsure about entering a relationship or not, while the other partner is reassuring that he will be patient. These three collaborations are found as well as 11 solo songs on Positions.
With Ariana Grande's album surging to the top of the charts, it has been hard for any other artist to compete. Her 14 tracks use a mixture of Pop and R&B along with Grande's incredible vocals. The album is an enjoyable work that shares memorable moments and confessions involving love and relationships. I am confident that you will not be disappointed!