Anthony's Tribute To Alex Trebek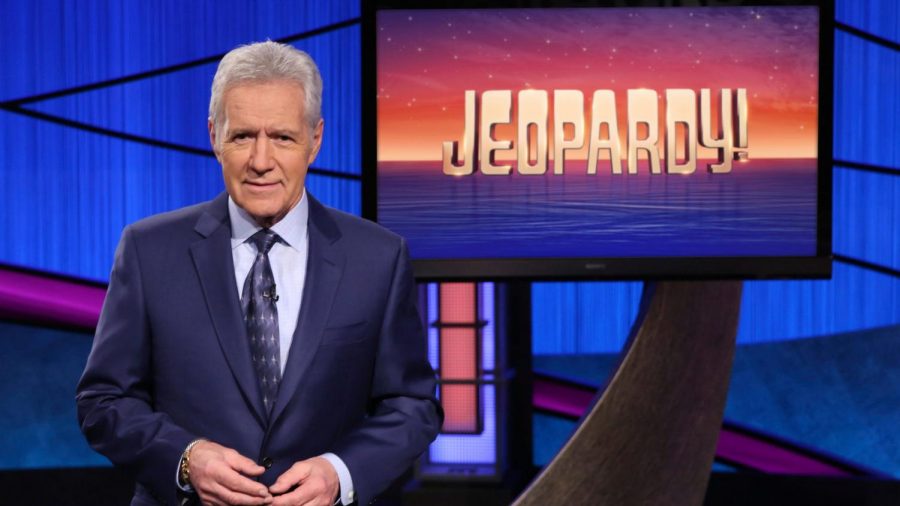 By now, we have all heard that another celebrity had passed away in 2020. He was the host of Jeopardy from 1984 until his death November 8, 2020. His name is Alex Trebek. He was born on July 22, 1940 in Greater Sudbury, Canada. He was the son of Edward Trebek, a chef from Ukraine and Lucille Marie Lagacé who was a Franco-Ontarian. He had roots in Renfrew County, Ontario where his grandmother was born in Mount St. Patrick.
His first job was as a bellhop in a hotel, where his father worked as a chef, at the age of 13. He then attended Sudbury Secondary School, which before that they called it Sudbury High School, then the University of Ottawa where he graduated in 1961 with a philosophy degree. Then he became a member of the English Debating Society.
Trebek became interested to be on TV broadcast, and at first became an American-Canadian game show host in his 30s. But he was more than just a television host, he was also a radio spokesperson of CBC in Ottawa. He was mostly known as a TV host, he was host on all kinds of game shows. Some of these game shows are rare and never seen before.
He was host of The Wizard of Odds. That is kind of rare like we haven't seen it everyday. He was also on High Rollers, which is a cool gambling game show we haven't seen everyday. Classic Concentration is another one that he hosts, and I've watched that on the BUZZR channel before, where I always see every contestant solving every following puzzles in rounds of different phrases using pictures as words to win cash and prizes, even a brand new car. Not to mention Double Dare, but not Nickelodeon Double Dare that's for kids, but for adults which is a cool game show of "knowledge and nerve." Don't forget To Tell The Truth. It's a real human identity kind of game show. He also hosted The $128,000 Question, BattleStar, PitFall, Strategy, etc. Most of all, he was host of Jeopardy, which most people have heard of as a hit game show.
Other appearances with Alex Trebek: Jimmy Kimmel Live! from 2008 to 2011, The Colbert Report season finale, Good Morning America when he had to take Charles Gibson's place in August 1995, and on June 14, 2014, the Guinness World Records presented a world record of Alex Trebek's most episodes of game shows he's hosted were 6,829 of them. Then on October 1, 2018, Trebek moderated in an only Pennsylvania debate in the governor's race between Democrat Tom Wolfe, and Republican Scott Wagner. Then in 1996, Alex Trebek carried the Olympic torch in Jacksonville, Florida on its way to Atlanta, Georgia in the Olympic Games.
In 2001, Trebek shaved his mustache off during the 18th season of Jeopardy, until it came back since the 31st season, only to shave it off again, then grew a full beard in 2018 shaving it down to a goatee for the next episode and a mustache by week 2, and then clean-shaven again the next day. On January 2004, after he overslept behind the wheel of a pickup truck, he escaped a major injury, driving alone on the rural road of Templeton, California returning from a family home in Lake Nacimiento. The accident occured from sideswiping a string of mailboxes, and ended up by the utility pole in a ditch. Trebek married broadcaster Elaine Callei in 1974, and adopted a daughter named Nicky, then got divorced in 1981. Then he married New York real estate project manager Jean Currivan in 1990 and had two kids, Matthew and Emily.
But now this year, we are honoring his end to life because he died of pancreatic cancer at age 80. That is when the memory starts, a reminnicing type of memory where we think that this was the end of his life. Whether we look for a new Jeopardy host, or not, wondering if the Jeopardy game show can still go on. That is how the tribute to Alex Trebek actually goes.