The Future of Matt Reeves' Batman Franchise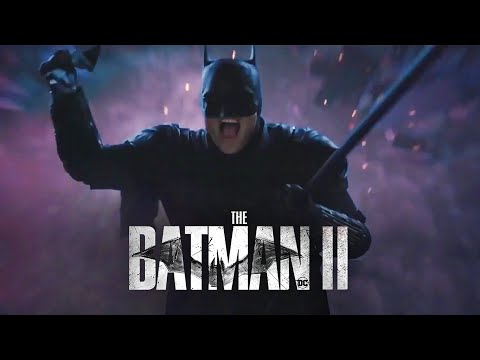 Matt Reeves most recent film "The Batman" (2022) has DC fans in awe. Movie Critics from Rotten Tomatoes have given the movie an 86% rating and the film has grossed over $759 million dollars worldwide.  "The Batman" overall has done terrific and has a different, but well-executed, approach to the characters. Colin Farrell will even have his stand-alone show appearing on HBO Max. This franchise seems to be taking off and luckily for fans, Sony Pictures announced a sequel due to be released on January 24, 2024. But what should we expect from a second movie?
Firstly, Matt Reeves will be directing and writing this film as well as the return of Robert Pattinson as Batman. No other characters were confirmed to return, but we should expect to see an appearance of Barry Keoghan's Joker and possibly Colin Farrels Penguin. It would be fun to suggest a possible introduction to a Robin.
There hasn't been a live-action appearance of another Dick Grayson or a Robin since "Batman and Robin" (1997) which failed horribly. Any live-action Robin would be in the HBO Max hit "Titans" focusing on the Teen Titans, but that is canon to the Matt Reeves' Universe.
It seems DC is making a spot for itself on the big screen and making itself a worthy competitor against the MCU (Marvel Cinematic Universe).
Not much has been revealed to audiences about the future, but it seems like this franchise is heading in the right direction. The dark tones of this series has a mass appeal to old and new audiences and the hidden easter eggs throughout make fans excited to see what's next, especially with a reference to Thomas Elliot, the famous Batman villain, Hush.
The future for DC or even the Batman is looking bright.