Taylor Swift Ticket Sales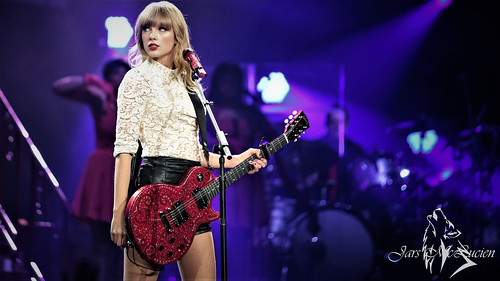 At the beginning of November, following the release of her new hit album Midnights, Taylor Swift announced that starting in 2023, she would be traveling the U.S. on the "Eras" tour. It will be the first since Taylor's "Reputation" tour in 2018. Since then, Taylor has released six other albums, including the ones she re-released post-drama with now ex-manager Scooter Braun, and each has become increasingly popular. 
Partnering with Ticketmaster, Taylor held a presale for tickets on November 14. 3.5 million people signed up for the presale using the verified fan system to prevent bots from stealing tickets. The day before, 1.5 million fans were informed that they were accepted into the presale, and the rest were waitlisted. Those who were accepted received a code which they would then use to enter the sale and buy tickets ahead of time successfully. 
However,  there was an overwhelming demand for tickets as 14 million "Swifties" logged onto Ticketmaster at the presale time. The website crashed within mere seconds of the queue opening. After resolving the issue, Ticketmaster continued to glitch throughout the day.
Many fans experienced technical difficulties as they were either stuck in the queue or kicked off the site, some even losing tickets they had already purchased. To ensure a smooth process, Ticketmaster postponed the next round of ticket sales sponsored by Capital One to fix the kinks they experienced on the first day. 
On November 14, over two million tickets were sold for the "Eras" tour, the most ever sold for a single artist in one day. Due to the insufficient inventory of tickets, Ticketmaster had to cancel the regular sale, which sent many "Swifties" into a fit of rage, and many took to the internet to express frustration.
Despite the disappointment, the "Eras" tour will continue, and Taylor remains one of the most influential artists breaking records with her sales.