Big Film Releases: December 2022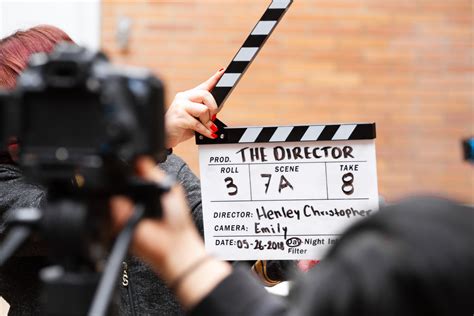 Late fall into early winter is typically when bigger movies are released, partly because it is "awards season" and distributors want their potential award-winning films to be fresh in the minds of people who plan to nominate and vote. In addition, fewer people are working or going to school around the holidays and since many other businesses are closed, going to the movies is a popular activity in December. If this is something you plan on doing over the holiday break, here are some big releases that you should check out.
Avatar: The Way of Water (12/16): The long-awaited sequel to the original Avatar movie which was released in 2009, this sci-fi movie is one of, if not the most anticipated movie set to premiere this December. It follows the first film's protagonist Jake Sully as he is now fully integrated into the Na'vi culture on Pandora. When new threats arise on the planet he strives to keep his family safe from whatever danger they might face. Different from the setting that the first film took place in, this one focuses more on Pandora's oceans. For fans of the first Avatar film, this is a must-see movie.
Violent Night (12/2): One of the few holiday films releasing this month, Violent Night is another movie that people have been looking forward to. As the name suggests, it is not all merry and bright in this action/comedy in which Santa Clause takes it upon himself to save the day when a wealthy family is being held hostage in their home by fortune-seeking mercenaries. With tons of blood and gore it is not a family movie, but great for action and thriller fans. 
The Whale (12/9): Leading actor of The Whale, Brendan Fraser, has already been nominated for a Golden Globe Award and fans were thrilled to see him take on a complex leading role. The film centers around an overweight teacher trying to reconnect with his estranged daughter. While the film has a very dark and somber theme, it has been praised for its excellent performances and deep messages.
Puss In Boots: The Last Wish (12/21): The first film in over a decade to take place in the Shrek universe, this DreamWorks Animation movie follows adventure-seeking outlaw Puss in Boots who has already gone through eight of his nine lives due to his passion for living on the edge and disregard for safety. His quest to get those lives back may be his greatest (and most dangerous) adventure yet. The titular character has become a fan favorite after his appearances in previous Shrek films and earned a solo film back in 2011, so fans have been anticipating his return and are eager to watch the new installment to the franchise. 
If you're looking for something to do this holiday break there are plenty of new movie options to choose from!