New TV Shows: Netflix 2023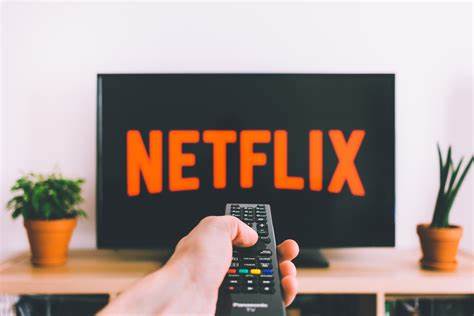 Some of us are tired of watching the same TV shows over and over…that's about to change. Netflix has a host of new shows ready to drop in 2023. Let's take a look at some of the more promising ones.
Outer Banks Season 3: I'm sure most of us have watched Outer banks  at this point and we know it is really good and it has a lot of good plot twists. Outer Banks ended with a big plot twist which some people suspected would happen, but others were confused by the fact that it did happen.On January 4 Netflix confirmed the release date of the newest season, which is February 23, 2023.With any luck, it's not the last we'll see of the show either. Show runner Jonas Pate previously spoke about Outer Banks running through to seasons four or five, but whether the planned story gets told is ultimately down to Netflix giving it the green light once again.
That 90's Show: That 90's Show is a spinoff of That 70's Show that takes place in 1995,  and is said to be focused on Leia Forman, daughter of Eric Forman and Donna Pinciotti, along with her grandparents, Red and Kitty. The show will be a continuation of the '70s-themed series that will now follow Leia and her friends in what we expect to see as the '90s take on the basement hangout, high school drama, first loves, and the classic "circle." The new series will feature Callie Haverda as Leia Forman. Joining Haverda as Leia's friends, we have Ashley Aufderheide as rebellious Riot Grrrl Gwen; Mace Coronel as Jay; Maxwell Acee Donovan as Gwen's more popular older brother Nate; Reyn Doi as the sarcastic Ozzie; and Sam Morelos as Nate's brainy girlfriend Nikki, who desperately wants to rebel from her straight-laced image.
Kaleidoscope: Kaleidoscope released on January 1st is an anthology series that spans 25 years, focusing on a crew of skilled thieves as they spend decades attempting to crack an unbreakable vault. The eight episode program, which is loosely inspired by the real life disappearance of $70 billion in bonds that went missing from downtown Manhattan during Hurricane Sandy, offers a unique viewing experience. Corruption, greed, vengeance, scheming, loyalties, and betrayals make up the many colorful pieces to the Kaleidoscope puzzle.
Sky Rojo: The Spanish original 'Sky Rojo' Season 3 will be released on January 13, 2023, on Netflix, worldwide.The series tells the story of Coral, Wendy, and Gina, who are on the run from Moisés and Christian, henchmen of Romeo, pimp, and owner of Club Las Novias (The girlfriends). Together, the women embark on a frenetic race during which they will have to face many dangers. Their only plan was to stay alive for five more minutes.
These are some of the new TV shows that are going to be on Netflix in 2023 and people are excited about them.