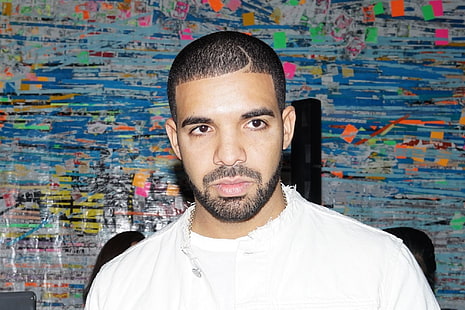 Drake just released the newest album to his discography. For those unfamiliar with Drake, he is the 3rd most streamed artist in the world, as of 2022. He is also the most streamed Hip Hop artist in the world.
Drake's latest album is titled "For All The Dogs." This album has 23 songs and has a duration of 84 minutes. The album contains features from a few established artists and some newer artists as well. There was even a surprise feature from his 6-year-old son, Adonis. 
This album was released on October 6, 2023. It has received some harsh criticism as well as a lot of appreciation. Regardless of the reviews, this album still debuted at No. 1 on the Billboard 200. This is Drake's 13th No. 1 album in the United States.
In terms of first week sales, this album sold 402,000 album-equivalent units. That places this album as the 4th ranking album in terms of opening week sales in 2023. This album received 514,010,000 plays on demand streams in its first week. The most popular song on this album was "Slime You Out" (feat. SZA). This song was also released as a single 3 weeks before the release of the rest of the album which is why it has the most streams. 
In my opinion, this album was good, but nothing special. There have been significantly better albums from Drake. This album feels repetitive and a little boring. The album as a whole is exactly what you'd expect from a Drake album. Drake tries his hand at many different genres of music, but it all feels very familiar. On this album, Drake tries his hand at Spanish music, trap, R&B, as well as typical Drake style music. It doesn't feel like a new album, but a collection of things we've already heard from him.
Despite the repetitiveness of the album, there are some highlights to this album. One of the best songs on this album is "Away From Home" where Drake raps about his struggle to make it to the top and how he will always remember who helped him and who turned their backs to him. 
Another highlight of the album is "Daylight." While Drake does have some moments of clever word play, a great flow, and a good beat, the highlight of this song is the end where Drake allows his 6-year-old son to have a verse. It was a very creative decision that is a very fun addition to the album. 
Drake also brings back an older Drake style of song in "8AM in Charlotte." This song was a fan favorite from the album. This is because it sounds similar to something Drake would have released many years ago. Drake uses clever word play and good lyricism to express his viewpoints on many different topics.
Despite these highlights, the worst points on the album were very low. The worst song on the album is easily "Rich Baby Daddy" with Sexyy Red and SZA. On this song, Sexyy Red has terrible lyricism with a bad flow. Drake joins in with a very repetitive and annoying sound. He doesn't show anything special to make up for this terrible sound either. SZA has by far the best verse. However, it was very short, being only 8 lines. This was not enough to make up for the rest of the song, which is barely listenable.
Another very hard listen on this album is "Gently" with Bad Bunny. This is Drake's attempt at making Spanish rap. Bad Bunny's verse was okay, but nothing special. As for Drake, his verse was constantly switching in and out of Spanish, whether it be every other bar or even in between bars. He would sometimes start half his line in English and then end in Spanish, or other times, he would do one line in Spanish while doing the next in English. This made it a very hard listen.
Despite all of its flaws, it was still an overall decent album. There were plenty of highlights and songs that I will continue to listen to. However, it feels like almost every other Drake album within the last couple of years. It is nothing special and exactly what the fans expected of him. It did live up to expectations, but also disappointed fans who were hoping for a new great Drake album.
Between all the highs and lows, I'd give this album a 7 out of 10. It was definitely above average and would be a good album had it come from just about any other rapper.