Lunch with E and L: Sunrise Bagels & Cafe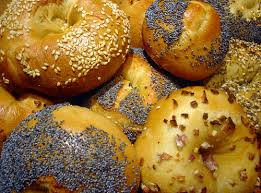 Erika La Monaca & Lara Bookholt, Staff Writer
March 21, 2016
This is the second in a series of articles reviewing local food establishments. Different staff writers have agreed to review restaurants that are popular with students at Hawthorne High School. The second of our reviews is an establishment in Wyckoff, named Sunrise Bagels & Cafe.
During senior open lunch, Sunrise is a go-to for many Hawthorne High School students because of it's close proximity to the school and of course, for its delicious food. It is located on 581 Goffle Road, Wyckoff, NJ. On Mondays- Saturdays, Sunrise is open from 4:30AM- 4:30PM and on Sundays it is open from 5:30AM-4PM. Since Sunrise is so close to Hawthorne High School, students can either stay in or take the food back to school. From bagels to wraps, Sunrise really has it all!
Onto the service, the Sunrise staff is always polite and helpful, making it easy to order and enjoy the food. Sunrise has a text in service where you can send a text message with your order to the following number: 201-749-0204. This is extremely popular and convenient since it is so easy to use!
Sunrise Bagels & Cafe is a clear choice to those interested in a quick and easy food option. The service is great as well as the food. The students of Hawthorne High School would rate this cafe 4.5 out of 5 stars.