Best Dessert Places in Hawthorne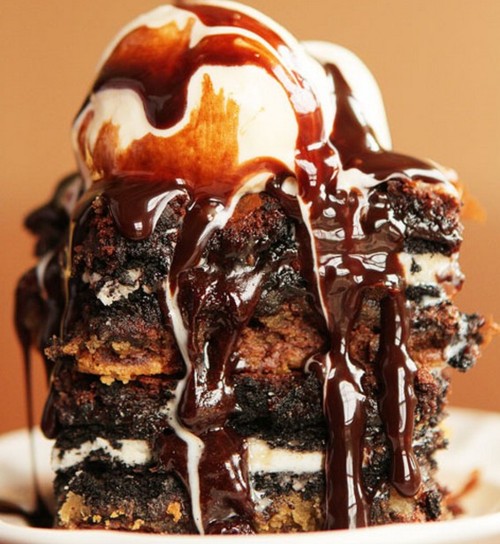 Everyone agrees that after dinner, you have to have a good dessert. The Clarion has already provided some of the best restaurants in Hawthorne, so we're here to follow up and give you the best places to get your after-dinner treat.
1. Dunkin Donuts
This absolute classic is a necessity in any every day routine (take our word on this). Dunkin has every important meal of the day for you- breakfast, lunch, and dessert. Although there are two DD's in Hawthorne, one on 84 Goffle Road and one on 1063 Goffle Road, we recommend the latter on 1063 Goffle based on convenience and experience. Oreo Flavored hot chocolate?? Frozen S'mores hot chocolate?? Boston Creme donuts, chicken sandwiches, munchkins, bagels, iced coffee- we can go on forever, and all of it so irresistibly good.
2. Sprinkles
658 Lafayette. Don't lie- we know you've been there, and for good reason, too. Sprinkles is just about the only place in Hawthorne where you can get ice cream in a plethora of different flavors, and we greatly appreciate that. Sundaes and milkshakes are a must at times, but even your typical ice cream order tastes delicious at Sprinkles. Get creative with milkshakes, but my biased opinion says anything with cookies and cream will be infinitely tastier.
3. Il Dolce
Located on 674 Lafayette Ave #4, Il Dolce is home to some of the best Italian pastries you can ever get your hands on. Onofrio Cirrincione is Il Dolce's baker; Cirrincione is direct from Italy and has over 25 years of baking experience! This comes as no surprise, because their pastries are absolutely amazing. I can say with complete confidence that their cannoli will be some of the best you've ever eaten. Cannoli are an absolute must to get from Il Dolce, but their delicately beautiful Sfogliatelle, Tiramisu, and just about any other of their pastries are deliciously delectable, as well.
4. The Chocolate Box
If you have an occasion where chocolate is a necessity and don't feel like making the trip all the way to Krause's Homemade Candy, definitely check out The Chocolate Box. From dark to white chocolate, bark, or chocolate-covered fruits, nuts, or pretzels customized in any way you'd like, this quaint chocolate shop located on 190 Warburton Ave is the place for you. With amazingly kind and helpful service and products to die for, the Chocolate Box is a fantastic shop. We find the dark chocolate almond bark and chocolate-covered strawberries as our personal favorites.
5. Isaura Bakery
Since you should be checking out Hot Diggity and Bagel Express, walk out of those restaurants and go down a few shops and you'll run into this conveniently located bakery on 204 Diamond Bridge Ave. In the lot that used to be Bush's Homemade Candy now lives a legendary bakery whose great reputation is spreading like wildfire throughout town. What makes this place so special is that its gluten free- and it doesn't even affect the taste. Gluten-free Margarita pizza, bars of all sorts, and your standard pastries all are sold at this incredible bakery. Although we have not yet had personal experiences there, their website features their best selling pizza, a white chocolate bar, a coconut congo bar, delicately decorated cupcakes, famous chocolate chip cookies, and chocolate sandwich cookies. With so many positive reviews and delicious looking food, we are particularly excited to try out Isaura Bakery.