HHS Clarion's Food Review: Bogies Hoagies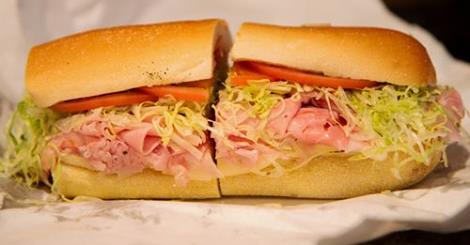 This is the third in a series of articles reviewing local food establishments. Different staff writers have agreed to review different restaurants around town, all popular with students at Hawthorne High School. The third of our reviews is a local sandwich joint, Bogies Hoagies.
Bogies Hoagies on Lafayette Ave is surely one of the best local places to eat and certainly one of the best sandwich shops in Hawthorne. Though Bogies Hoagies has a modest looking storefront, there is certainly nothing modest about their sandwiches; delicious and fresh as they come, you are certainly getting the best run for your money.
For sandwiches that are 4 to 5 inches wide and 7 to 14 inches long, you are only spending from $4.50 to $12.00. That is a price you can't beat anywhere else. These humungous sandwiches come at less than the price of a Big Mac and you are getting more than triple the food.
Along with the fantastic food and prices at Bogies Hoagies, the staff is extremely friendly and courteous and there is plenty of space to sit and enjoy your food. Overall Bogies Hoagies gets a big thumbs up. It is certainly the best local place to eat at. Bogies Hoagies, is at  421 Lafayette Avenue and is open Monday thru Friday from 9am to 6pm, Saturday from 9am to 5pm, and Sunday from 10am to 4pm.