30 Datos Divertidos Sobre Nueva Jersey
Hang on for a minute...we're trying to find some more stories you might like.
A pesar de los terriblemente fríos inviernos y abrasadores veranos calurosos el estado de Nueva Jersey tiene mucho que ofrecer y una historia muy interesante. Hay muchos datos desconocidos acerca de nuestro estado de jardinería, aquí hay algunos fascinantes:
Nueva Jersey tiene la mayor densidad poblacional en los Estados Unidos

Nueva Jersey es el único Estado donde todos sus condados se clasifican como áreas metropolitanas.

Las calles en Monopolio son calles reales en Atlantic City.

La abeja es el insecto del estado de Nueva Jersey.

Nueva Jersey tiene 108 vertederos de desechos tóxicos. Que es el más en cualquier estado de la nación.

El paseo marítimo más largo del mundo está en Atlantic City.

El primer juego de béisbol se jugó en Hoboken.

El Museo del castillo de Lambert en Paterson tiene una exposición de cuchara con más de 5.400 cucharas de cada Estado y casi todos los países del mundo.

Nueva Jersey se refiere como la capital del Diner del mundo, y tiene la mayoría de los comensales que cualquier otro Estado.

Nueva Jersey del norte tiene la mayoría de los centros comerciales en una área en el mundo.

Nueva  Jersey es uno de los Estados más caros para vivir.

De agua salada los orígenes de Taffy se pueden trazar de nuevo a Atlantic City en 1883.

Nueva Jersey tiene la torre de agua más alta del mundo.

Hay más de 800 lagos y estanques.

La primera unidad en el teatro fue en Camden.

El lema del estado es la libertad y la prosperidad.

El primer paseo marítimo del mundo fue creado en Atlantic City en 1870.

Parsippany ha sido nombrado la ciudad del arbol usa por 24 años consecutivos.

Jack Nicholson nació en Neptuno.

La flor del estado es una violeta.

El estado Seashell es el averrugada bucino que se encuentra en todas las playas y bahías de Nueva Jersey.

El dinosaurio del estado es un Hadrosaurus Foulkii.

Nueva Jersey tiene 21 condados.

Nueva Jersey fue el sitio para más de 100 batallas durante la lucha por la independencia de los Estados Unidos.

Nueva Jersey tiene una danza del estado, la danza cuadrada.

El Sr. Van Winkle nació aquí en 1968.  

El río Passaic fue el sitio del primer paseo submarino.

Nueva Jersey es el mejor estado para el robo de coches.

Nueva Jersey fue el primer estado en firmar la declaración de derechos.

Animador líder comenzó en Princeton en 1869.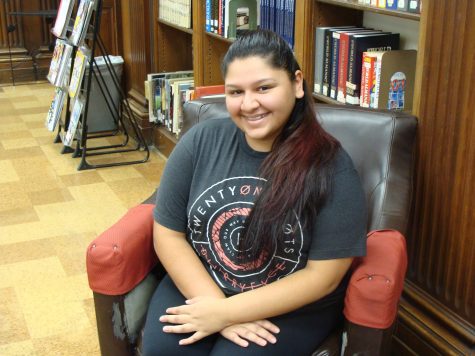 Melanhy Navarro, Staff Writer
I'm Melanhy, and I'm a sophomore here at Hawthorne. I enjoy, reading, writing, listening to music, and hanging out with friends. I look forward to having...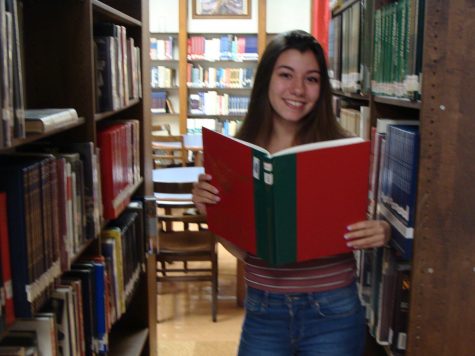 Giana Innocenti, Staff Writer
I'm Giana Innocenti, a sophomore in high school. I enjoy writing, cheer, and art.
Rachael Konyak, Staff Writer
Hi, I'm Rachael Konyak and I am currently a junior at Hawthorne High School. This is my second year writing for The Clarion. I'm a member of the marching...