Este Día en la Historia: 14 de Febrero
Hang on for a minute...we're trying to find some more stories you might like.
En este día de 1929, Al Capone ordenó a su familia asesinar a su rival, el jefe del crimen organizado Bugs Moran. Capone envió a cuatro hombres, vestidos con uniformes de la policía, a North Clark Street en Chicago, la sede de Moran. Formaron a siete secuaces de Moran y los mataron a tiros, pero Moran sobrevivió. Este ataque no solo fue la culminación de la rivalidad entre los dos, sino que también fue representativo de los grandes fracasos de la era de la Prohibición, lo que permitió que el crimen organizado creciera enormemente.
Moran dirigía la banda del lado norte en Chicago, y era un agresivo opositor a Capone, constantemente luchando por el contrabando y el tráfico de alcohol durante la era de la prohibición. Se realizaron múltiples intentos de asesinato, pero la gota que colmó el vaso fue cuando Moran fijó una recompensa de $ 50,000 en la cabeza de Capone. Por lo tanto, ocurrió la Masacre del Día de San Valentín. Mientras Moran sobrevivió, sus dos mejores asesinos, Frank y Pete Gusenberg, murieron. Moran ya no pudo continuar su operación debido a las grandes pérdidas, por lo que abandonó el juego del crimen organizado.
Este asalto representó los fracasos de la era de la Prohibición, que duró de 1920 a 1933. La prohibición del alcohol en todo el gobierno se estableció originalmente para combatir a las compañías aparentemente depredadoras que se aprovechan de las personas adictas a la droga. Los Dries, gente a favor de la Prohibición, hicieron propaganda predicando la preservación de la unidad familiar, declarando descaradamente a través de campañas y caricaturas políticas que votar por la Prohibición es un voto para su familia. Los esposos negligentes ya no gastarían su dinero en alcohol y en su lugar lo usarían para comprar comida para su familia. Sin embargo, la demanda de alcohol era tan alta que los jefes del crimen organizado serían estúpidos al no aprovechar esta situación. Su contrabando implicaba vender alcohol que a menudo era extremadamente peligroso de consumir, matando a muchos. Además, con el dinero vino el poder, que se hizo evidente cuando se llevó a cabo la masacre del Día de San Valentín. Capone nunca fue encarcelado por la masacre o cualquier otro crimen que cometió. En cambio, solo fue encarcelado en 1931 por evasión de impuestos. La cantidad de dinero y crimen que sucedió durante esta era, era obvia, y el presidente Franklin D. Roosevelt se dio cuenta de esto, derogando la Enmienda de Prohibición, o la Enmienda 18, con la 21ra Enmienda. Esta fue la primera vez que una Enmienda Constitucional fue derogada.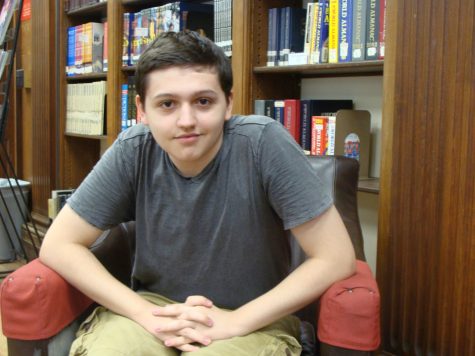 Fazli Hida, Staff Writer
Fazli Hida is currently a junior at Hawthorne High School. This is his first year writing for the Clarion. He is a member of the Italian Honors Society,...