Oliver ('85): Two Generations at HHS
Brittaney Marsico, Staff Writer
March 5, 2012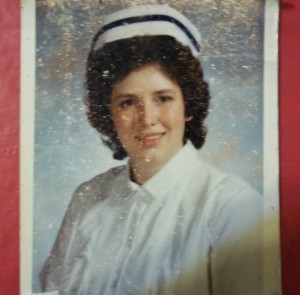 HHS student, Suzanne Louise Oliver Marsico, enjoyed her years in the swimming and medical career clubs. Yes, that's right. Hawthorne High School used to have a swimming club and a medical career club back when Marsico went here from 1982 to 1985. "We went to the YMCA in Ridgewood for the swimming club, and for the medical career club, we met in the school library to talk about different medical careers," remembers Marsico. In addition, this alum also was involved in colorguard/band, variety shows (backstage), and she worked on The Clarion staff, just like her daughter, Brittaney, now does.
Marsico says that things have changed during the years. There is more protection around the school. "You have locked doors and high security around the school and have more drills." But some things have not changed. Some teachers from when she started high school are still here or have just recently retired. Still teaching are Mr. Masiak and Mrs. O'Neill (Shea).
Her memories of those high school years are very good ones. "I miss the innocence, friendships, and the security," said Marsico. "My best memory of high school was meeting my boyfriend at the Clifton Band Festival and dating him my whole senior year."
After graduating, life moved on. "I went to nursing school with some friends, met my husband on a blind date, married him two weeks later, and now have two beautiful children ages 12 and 16," said Marsico with a laugh.
Marsico misses her high school days, her old friends that she lost contact with after they all graduated, and she wishes she could go back and relive those days just one more time.