SAT Tips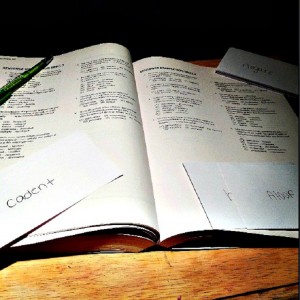 If you have attended the SAT and College Info Night at Hawthorne High School or have taken the SAT Prep class, you have learned some tactics for improving your SAT scores. However, if you have not had the opportunity to spend time in a prep class, here are three great tips provided by The Princeton Review that can help boost your SAT score.
Tip number one: Know the order of difficulty. "The questions in the first third of each section are easy, those in the second third are medium and those in the last third are hard," says Princeton Review prep book.  This strategy works for all math questions (except the ones you have to grid in your own answers) and the Sentence Completion part of the Critical Reading section. Make sure you spend your time on the easy and medium questions because most likely those will be answered correctly. If time is left over then try to answer the hard questions.
Tip number two: Don't be Joe. If you have taken SAT classes, or studied out of the Princeton Review book you know who Joe Bloggs is. Joe Bloggs is your average student: he gets all the easy questions right, some of the medium questions right, and gets all of the hard questions wrong. You want to keep Joe in mind when answering the hard questions. Don't always s pick the obvious answer, like Joe would do. This strategy is to help you eliminate choices for difficult questions.
Tip number three: Use the process of elimination. Whether you can't figure out a math answer or you don't know the any of the vocabulary words listed, eliminate the choices that most likely won't fit. Each question has a possibility of five choices, and if you can eliminate at least one, the chance of finding the correct one is greater. You lose ¼ a point for every wrong answer, but if you get one right you receive a full point, so the odds are in your favor when you guess after using the process of elimination strategy.
When taking the SAT, remember these tips to help guide you along the way, but don't forget to get a practice book that can help you out a lot.  (The HHS library has a lot of them!) Senior Sha'la Padilla stated, "I had SAT books and flash cards piled up in my room, and I practiced every week." It won't hurt to go the extra mile when studying for these tests because colleges will definitely notice when you receive a high score.