The Perfect Prom Look: Part 2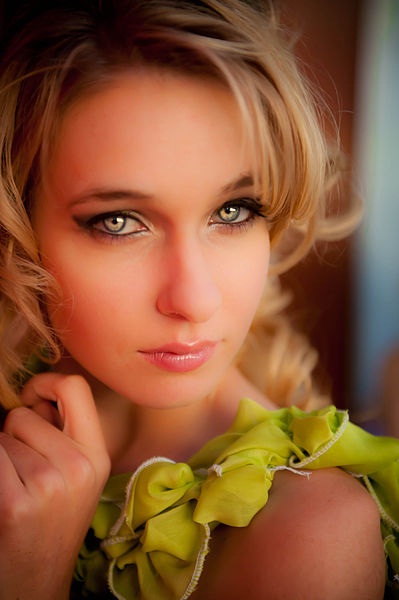 "The Perfect Prom Look: Part 1" talked about how to pick out the perfect prom dress and accessorize. This segment, Part 2, will talk about how to get the perfect prom makeup, hair, and nails.
Out of all your finishing touches, makeup is one of the most important. If you're the girl who is more edgy or wants to try something new and daring, go with a sultry smoky eye. Whether you want to go with black, gray, or a brown smoky eye, follow these tips to get the best results. Put the darker colors on the outer corner of your eye in a V-shape and blend it in towards the middle of your eye. Next, add a mod-tone (brown, gray) in the crease to balance everything out. However, remember to blend out everything so that there won't be any harsh lines.  To really achieve a sultry smoky eye, apply black eyeliner to the rims of your eyes, and then apply the darkest color you use on your eye to your lower lash line and blend it out. If this bold look is for you, remember, if your eyes have a lot going on go with a simple nude or baby pink lips.
For the girls who want to go more natural or bright eyes, apply a light champagne color on your lids, then take a mid-toned brown eye shadow to your crease to add some definition to your eyes. Make sure to blend out the color for any harsh lines. If you want your eyes to have more brightness, take a light shimmery shade (preferably lighter than the champagne color) in the inner corner of your eyes, and apply white eyeliner to your waterline (the lower rim of your eye). If this is too subtle and you are looking for more definition to your eyes, go with brown eyeliner in the inner rims of your eyes. You can also use eyeliner on your top lash line and apply a wing to get a  flirty look. Unlike those who go for bold eye makeup, the lighter your eyes are, the more you can play with your lip color.
Also, make sure to curl your eyelashes and apply generous coats of mascara. On top of this, consider using fake lashes if you want to have full, thick, and long lashes. Fake lashes are easy to use. Just apply glue to the falsies and wait for the glue to get tacky. Then apply it as close to your lashes as possible. Then, apply mascara to blend in your natural lashes with the false ones.
Whether your eyes are bold and daring or natural and flirty, to make your lip color last longer, apply concealer to your lips. Then, outline your lips with lip liner, and then apply the lipstick. If you want to make your lips to appear more plumped, add a dab of lip gloss in the center of your lips on top of your already applied lip color.
The next step is flawless skin. For prom, you want your skin to look natural and beautiful. To achieve this look, go with a BB cream, or beauty balm cream. BB cream can be found at almost any drug store. According to GarnierUSA.com, BB cream evens out and brightens skin tone as it hydrates the skin, renews the skin, and protects the skin. To gain flawless skin, you can also apply a foundation. Just remember, keep a concealer handy on prom night to cover up any blemishes or imperfections you may suddenly encounter.
Now, it's time for your hair. Curls are always a go-to for prom season and there is a reason for that – you can never go wrong with a great curled hairdo! Whether you are going for old Hollywood, or big voluminous Victoria Secret curls, don't hold back volume and texture. To achieve perfect curls, spritz hair spray at the crown of your head to achieve a little volume, and then back comb or tease until you achieve the desired volume you like. Then, get that curling iron hot and curl away. Once you have curled your hair, you have many options.  You can go with a side swept hair style by simply brushing some hair to one side and then pinning it. You can also go with a braided look by braiding one side of your hair, bringing it over to the other side, and letter the rest of your curls fall and flow.
Another great option for your hair is to do a sleek half-up half-down do. First, add volume on the crown of your head. Then, take about half of your hair on the top of you head, twist it and push up a bit for some more volume, and pin it in place. Then, add some hair accessories to it to glam it up!
Finally, to achieve the ultimate prom look, you have to do your nails. Whether you want to do a French manicure or just a solid color, adding a pop of glitter nail polish to your ring finger gives your nails a fancier look.
Remember you only have prom is a once in a life time event, so enjoy it with your friends in the most beautiful way.