Senior Spotlight: Vanessa Peña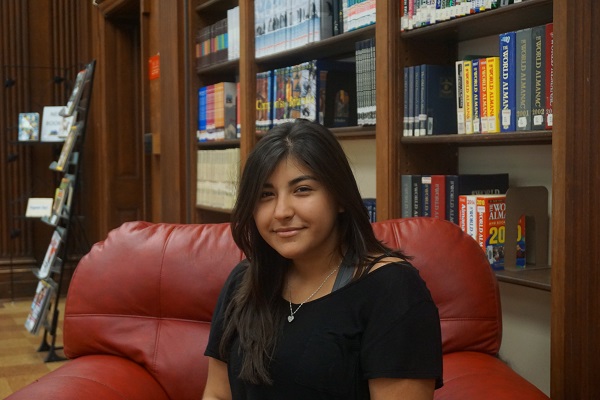 "Senior Spotlight" will be an ongoing series throughout the school year, highlighting graduating seniors and their thoughts about their time here at Hawthorne High School coming to a close.  Next up is senior Vanessa Peña.
Clarion: When did it first sink in that this is your last year here at HHS?
Vanessa: When I attended senior parent night…that's when it really hit me.
Clarion: Who are your favorite teachers?
Vanessa: Mr. Van Winkle, Mr. Livingston, Ms. Clifford, Mrs Hackett and Mrs. Clark.
Clarion: How has HHS changed since your freshman year?
Vanessa: Beside the schedule changes, it really hasn't.
Clarion: What's your favorite memory from Hawthorne High School?
Vanessa: The start of my senior year…because I came into this year as a better person and I was able to take classes that I enjoy.
Clarion: What are your plans for the future?
Vanessa: I want to study communications in media.
Clarion: If you could talk to your freshman self what would you tell her?
Vanessa: To stop being so self conscious, try a little harder, and stop paying attention to drama.
Clarion: What is something you want to do before you graduate?
Vanessa: Go on vacation with my friends.