Senior Spotlight: Bilal Meshanni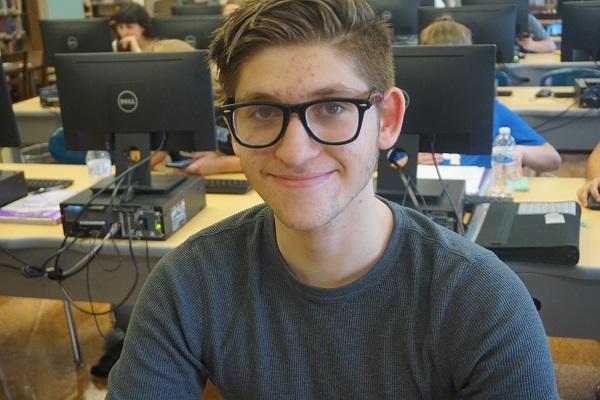 Hang on for a minute...we're trying to find some more stories you might like.
"Senior Spotlight" will be an ongoing series throughout the school year, highlighting graduating seniors and their thoughts about their time here at Hawthorne High School and as it comes to a close.  Next up is senior Bilal Meshanni.
Clarion: When did it first sink in that this is your last year here at HHS?
Bilal: At the beginning of this year, it finally hit me.
Clarion: Who are your favorite teachers?
Bilal: Without a doubt my two favorite teachers are Mrs. Hackett and Mr. Van Winkle.
Clarion: How has HHS changed since your freshman year?
Bilal: Good question! It became a lot more intense with the schedule changes.
Clarion: What's your favorite memory from Hawthorne High School?
Bilal: It would have to be all of the school plays that I have participated in.
Clarion: What are your plans for the future?
Bilal: I want to go Rutgers University and be a political journalist.
Clarion: If you could talk to your freshman self what would you tell him?
Bilal: To stop worrying so much about who's your friend and to focus on your grades.
Clarion: What is something you want to do before you graduate?
Bilal: Hangout with my friends before we separate and go to college.