Women Moving Forward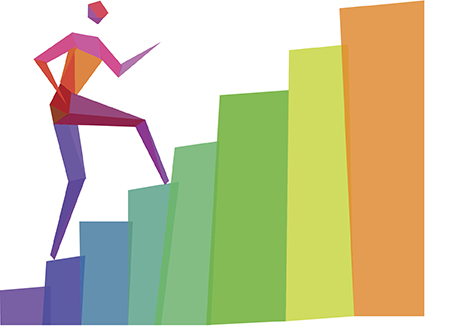 Hang on for a minute...we're trying to find some more stories you might like.
As the new year is welcomed, people continue to underestimate others, especially women. With the #metoo hashtag making its way around the internet, I thought it would be a good time to look back to a previous year and appreciate the young women who have made impacts in athletics at the high school and in Hawthorne as a community.
Hawthorne High School athletic programs are achieving great strides every year. Hawthorne's athletes' names are beginning to be known by more than just their peers or around the community, but around the state! Recent Hawthorne graduates have been reaching big athletic achievements outside of Hawthorne High School.
Last year's graduating class is a class that will be remembered as an athletic class. Two young women did not stop their athletic careers as their high school years were coming to the end. These two athletes also were added to the school's 1000 points and 1000 kills boards in the gymnasium. The two women are Hannah Frascella and Madison Noordeloos who both play for their respective colleges.
Hannah Frascella was a great leader for the high school's volleyball team. She had been leading her team since her sophomore year. From there on out she was on the First Team All-Passaic County every year from 2014 until she graduated. To close out her high school career, not only did she make the First Team All-State, but she reached 1000 kills and was third in the state for overall kills! Her success was far done after Hawthorne High School as she continued to play club volleyball in her offseason, getting ready for her first season of college volleyball. As a freshman at Ramapo College, she played in almost, if not all, the games. Ending the season with 148 kills and 81 digs, she is only going to continue to make Hawthorne prouder of her hard work in her athletics. 
Madison Noordeloos is also a name that was often in the Hawthorne Press and The Clarion for her athletic achievements. She made such an impact on Hawthorne High School because she did not just excel in one sport, but three sports. She participated in soccer, basketball, and softball! Noordeloos worked hard through her four years of high school focusing on making herself better for her team. She worked so hard that she is only the fifth woman athlete in Hawthorne High School's history to reach 1000 points. Beginning her next journey in life, as well as athletically, she is currently playing basketball at Stockton University. As a freshman, she has already made an impact on the Stockton team by playing 115 minutes and putting up 45 points when the season is not even close to the finish line.
As a community, Hawthorne is very proud of these two strong and young women who are already making their impact on the world one year out of high school. Current athletes, as well as future athletes, will constantly have their names to remind them that hard work does pay off! These two athletes were missed this past season, but they are definitely making Hawthorne very proud!