Today's Teens: Not So Bad After All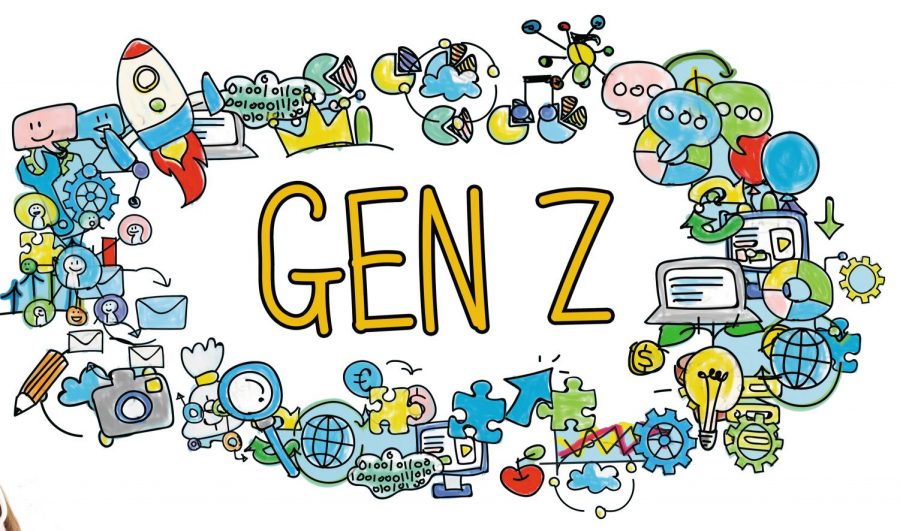 New Jersey teens no longer fit the stereotype set by Millennials. Generation Z (which ranges from ages 6-23) have come in with the new, and out with the old. Studies show that today's teens have improved in multiple aspects of life.
New Jersey has a growing immigrant population, creating a more diverse atmosphere for teens to be raised in. Compared to the 68 percent of Caucasian adults, Caucasian teenagers make up only 52 percent of the population. Kids can benefit from living in a more diverse community which can teach them to be more accepting of different kinds of people. Teens today are more willing to stand out and be themselves, rather than blend in with the crowd.
Along with being more diverse, teens are less likely to drop out of school. Seven thousand more teenagers enrolled in the 2016-2017 college snapshot than the ones taken between 2005-2009. According to the National Center for Education Statistics, dropout rates have fallen from 11 percent to 6 percent between 2000 and 2015.
Due to competition with older workers, teens have been working less than in previous years. Compared to the 40 percent of teens entering the workforce in 2009, only about 33 percent of teens were in the labor force in 2016. As the college market changes, more teens are focusing on clubs, volunteering, and extra credit rather than saving up for college. After all, working two summers full time at minimum wage would earn around $6,600, which is hardly enough to cover the average college tuition. According to the College Board, the average cost of tuition fees for the 2017-2018 school year is $9,970 for state residents going to a public college.  
Teens have also turned away from smoking cigarettes due to rising prices, anti-tobacco campaigns and new restrictions. However, there has been a rise in e-cigarette use, which are proven to be less toxic than regular cigarettes, but still harmful.
According to the census survey, less than one percent of women ages 15 to 19 gave birth in 2012 to 2016. This is a drop from the 1.7 percent of women in 2005 to 2009. Nationally, fewer teens have been sexually active than in previous generations.
Living in the 21st century, children have been able to handle more tasks at a time than most adults. This means they can perform two or more tasks simultaneously. On the other hand, a drawback of this is that Generation Z is easily distracted.