Brooklyn Jail Slammed for Having No Heat During Polar Vortex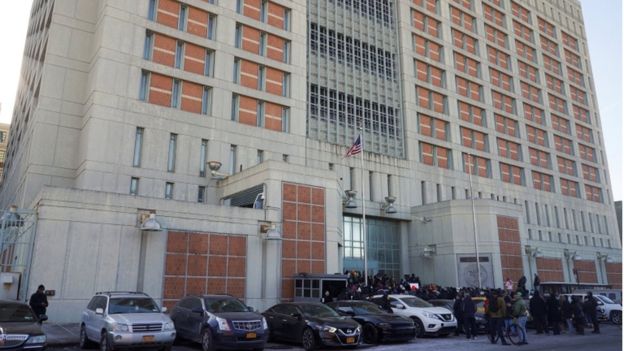 We all remember the below frigid temperatures that much of the United States unfortunately had to experience on the week of January 27.
Imagine enduring that extreme cold without any heat or power.
Over 1,600 inmates in Brooklyn's Metropolitan Detention Center faced this nightmare first hand with no heat, no hot showers, no warm meals, and no lights in their cells. There were no extra blankets for inmates, or additional heavy garments to wear, such as sweatshirts, which made living conditions almost inhumane for nearly a week. After visiting the jail on Saturday, February 2, Representative Nydia M. Velázquez said, "After visiting MDC again today it is clear the officials there have disregarded the basic human rights of inmates."
During this fiasco, protesters, including activists and government officials, flooded outside of the prison demanding answers and a resolution to the awful conditions. Many angered family members of the inmates were also there: since the facility was on lock down, inmates and their families were restricted from having visitations.
Understandingly, many of the inmates were distraught and became increasingly more agitated because of the uncertainty of when their conditions would be fixed. Anger turned into violence and the loud sounds of banging from the jail windows in the inmates' cells could be heard surrounding the prison for hours at a time. When the prisoners saw that they were getting attention from the crowd outside, the noise grew louder. They would even shine flashlights outside the windows to show that they were completely in the dark.
Mayor Bill De Blasio stated in a tweet on Sunday, February 3 that a federal officer confirmed that the power was back on in the prison. While some who visited after the tweet said that the heating and electrical conditions had improved, others reported that the conditions were still incompetent.  The Justice League NYC, a nonprofit organization, accused the spokespeople of the prison of lying about its current status saying, "Those who … were told heat and hot water are on, we can assure you, this is not true."
It is believed that the power and heat have been restored, however protests still remain to ensure that appropriate conditions in the Metropolitan Detention Center are maintained.