Best Budget Pickup Trucks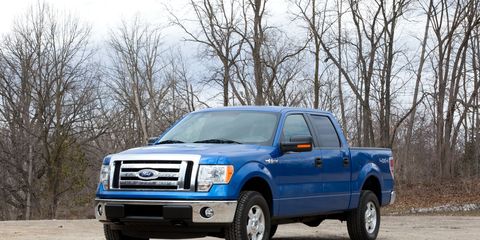 We have recently talked about the best high school car, but due to the high demand, we will now be discussing the best BUDGET pickup truck. Ahhh don't we all just love pickup trucks? Me personally, I'm more of sedan kind of guy, but pickup trucks will always have a special place in my heart. My dream pick up truck, is by far the Ford F-150 Raptor in a nice shade of blue with some black accents. It just looks so aggressive and manly. Unfortunately, high schoolers are typically broke and just can't afford that, so today we will discuss the best BUDGET pickup truck. 
My pick for the best pickup truck for a high schooler is a 2011 Ford Ranger pickup: these average for about $9,000 with about 70,000 miles. These are good and reliable pickups that can help the family with tasks such as hauling stuff around and even transporting things. These are very reliable trucks and you can do anything in them as long as you put your mind to it. 
Our next choice of truck is the famous Ford F150. This specific truck is a 2013 F150 xl with only 73,200 miles which will go for a low price of $8,200. Ford trucks are built tough as their slogan says. These trucks are a lot like many reliable trucks out there and they can do pretty much anything. Drive on snow, rain, dirt, mud, gravel, any terrain you choose to drive your vehicle in, Ford can do it. This one has had no accidents, clean title , and only two owners. All of this and the low mileage on it, makes this truck amazing for its price!