The Invisible Battle: Mental Health vs. Athletics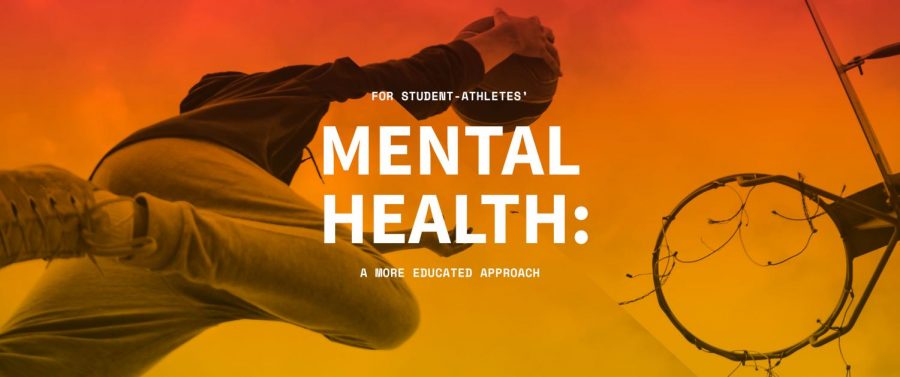 Over the course of several decades, health organizations have managed to broaden their knowledge of different mental disorders and learn more about the symptoms of anxiety and depression. Although new information regarding mental health is constantly being discovered, it seems as though the rate of mental illness is increasing rapidly around the world.
In the United States alone, approximately 46.6 million people suffer from mental illness. While many individuals manage their symptoms with therapy and medication, research shows that exercising and playing sports can enhance one's mental health.
However, this does not mean that playing sports makes athletes immune to their mental challenges, especially since they are under tons of pressure to win competitions. Instead, they struggle with the constant urge to ignore their mental pain for the sake of the game.
In an article by The Washington Post, titled, "Michael Phelps says Olympians face greater mental health risks. Does the USOPC care?", the lack of concern that sports committees and organizations have for their mentally ill athletes is addressed.
Michael Phelps is an American former competitive swimmer who won a total of 28 medals in his Olympic career. Although he appeared happy and successful at the time, Phelps was actually suffering from severe depression but did not receive proper care from his management team. "I don't know of anything they've done to help us mental health-wise," Phelps says. "There are a lot of us who feel the same exact way, and we're pretty hurt that they choose not to do anything about it. . . . I believe they only care about us when we're swimming well or competing well." (The Washington Post 1).
It was not until 2008 that he began the Michael Phelps Foundation, a non-profit organization that aims to promote healthy and active lives among aspiring swimmers. Now, Michael Phelps spends his time sharing his story and encourages others to do the same.