Expectations for the Holidays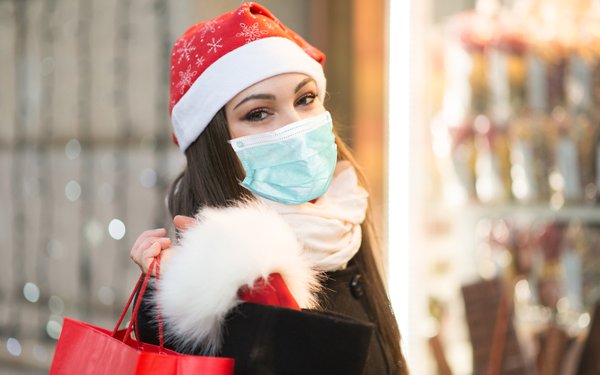 With the new circumstances in the world, who knows what to even expect for the holidays. Of course we would all like to gather with family, as tradition, but given the new way of life due to COVID-19, it seems like the holidays may be too unsafe to hold family events and gatherings. If you have heard the news, there's been a giant spike in COVID-19 cases, as people are testing positive all over the state of New Jersey. Even restaurants and bars are now subjected to close at 10 pm as a result in the rising cases.  Coming up on November 26th, we're all usually very excited for, is Thanksgiving! Traditionally most families sit down with their immediate family members, and even more, to bond and enjoy a meal. Now with social distancing rules strongly enforced for the safety of ourselves and others, this might restrict us from eating around the table this year. Some new and innovative things we can try to make the best of our Thanksgiving this year is only inviting family that you see close to everyday, or have come in contact with recently. This would help to control the spread of  COVID-19 amongst your other family members. Remember that it's always ok to have just a small dinner, especially this year, take it easy on yourself until things get better. It's always good to focus on quality over quantity, although this time people's lives literally depend on it. People can limit the dinner capacity to 10 people and under and have social distancing enforced.
Typically, Thanksgiving sounds like a better idea outside, for the sake of air flow. With the idea of having Thanksgiving outside this year, in Hawthorne, New Jersey it'd be almost impossible to not accidentally catch hypothermia while outside in the freezing cold this year. If your Thanksgiving has to be kept indoors, I'd recommend you have your guests wear masks at all times during the day and night. Coming up after our Thanksgiving season, we welcome in Christmas. For some this is a very important holiday, and for others they may cherish Christmas more than life! Christmas is typically spent alongside the family members you reside with, but that's not always the case. This Christmas, we all have to come together with our families while staying safe at the same time. If you know you're planning on having over 20 people at any one of your gatherings, try to un-invite some of them. I'm sure they'll understand as we're all trying to get over this seemingly never ending pandemic. Everyone should realize that COVID-19 exists everywhere, even in our small town. Social distancing should always be taken seriously as you never know who's life you could be putting at extreme risk. Masks should be worn at all time for your own protection and for others. Make sure that the guests that are attending your holiday festivities understand the serious consequences that come with not following the safety rules. Who knows what we could experience on these upcoming holidays. What if some of us enjoy the changes, like less family? We will have to see, although for now it seems like we can hold high expectations.